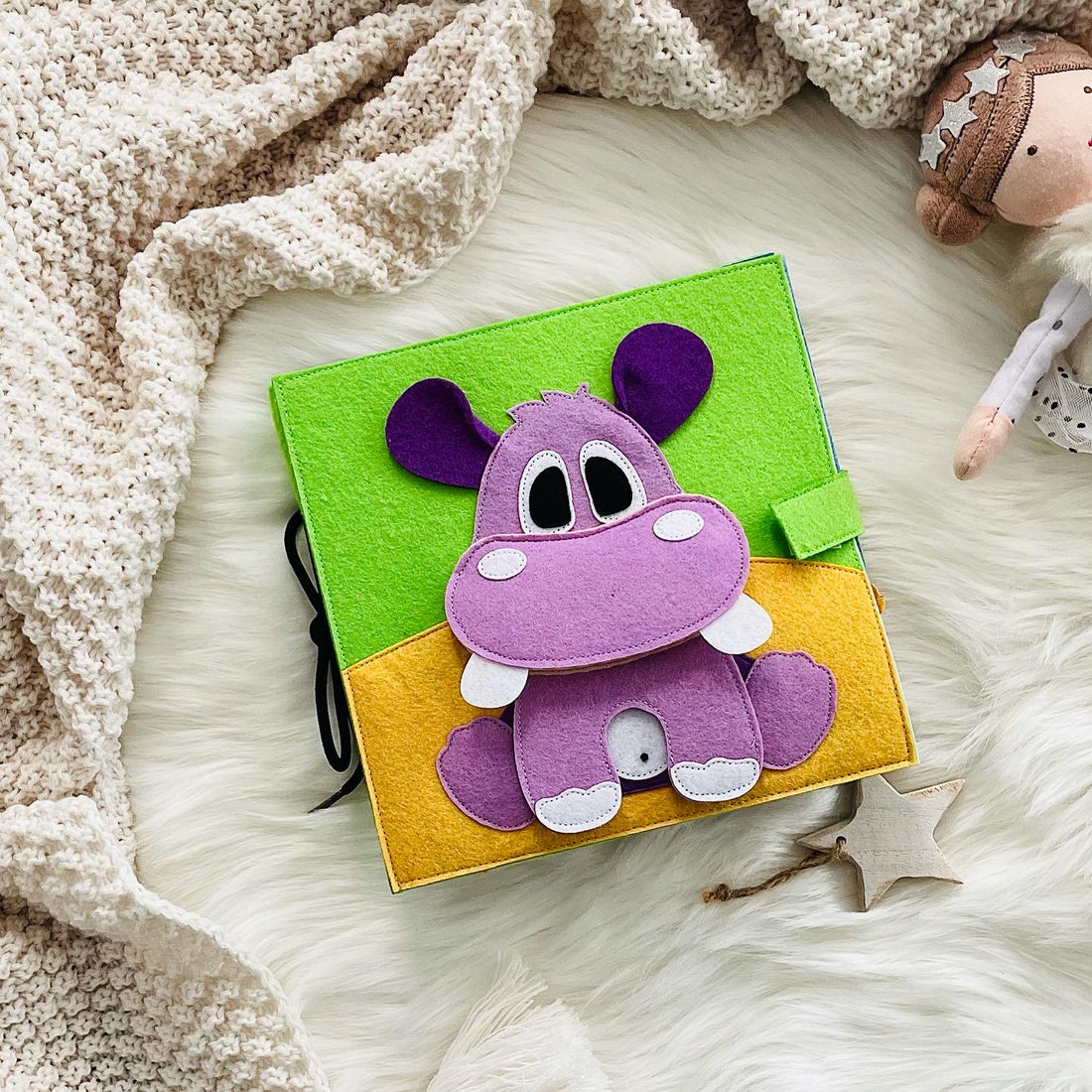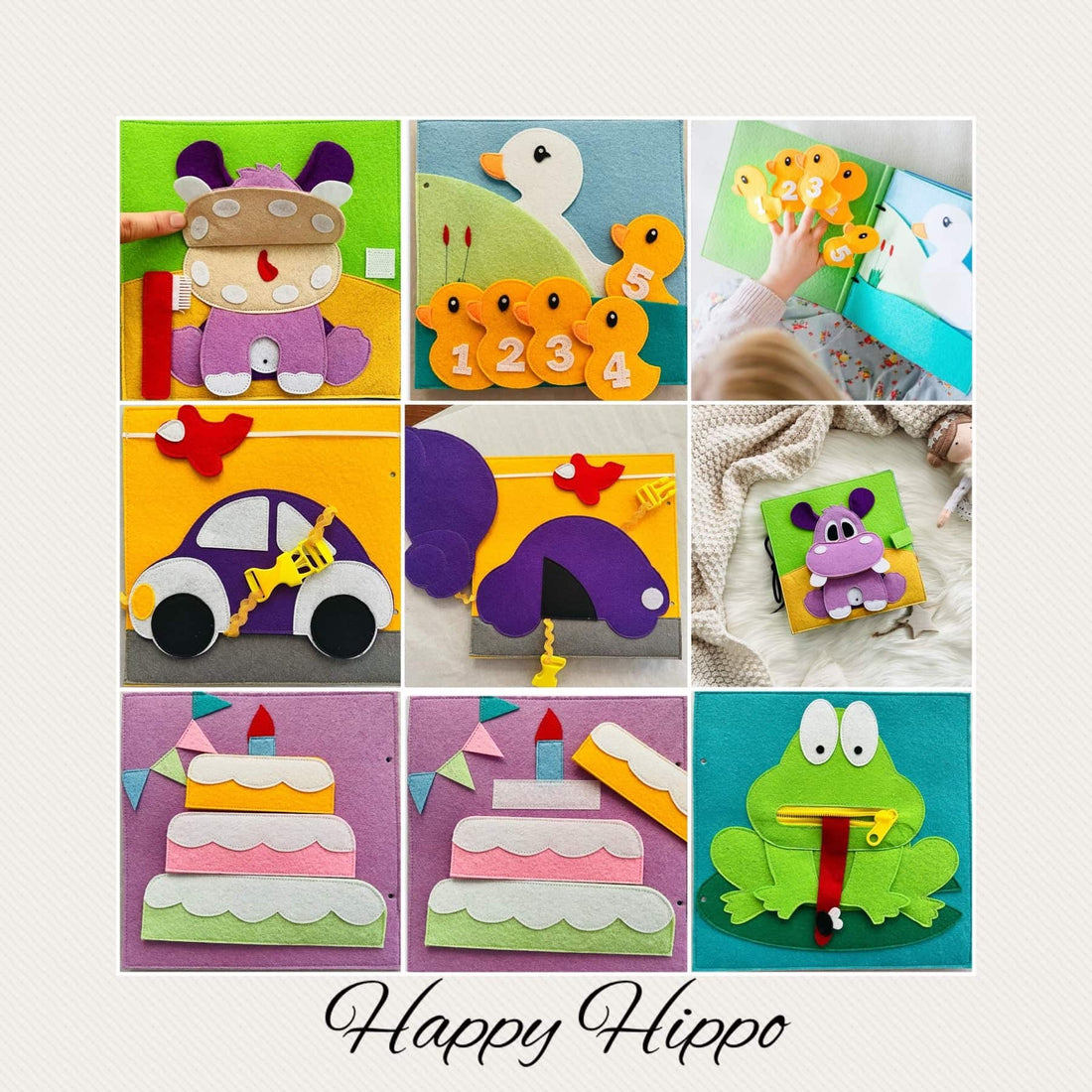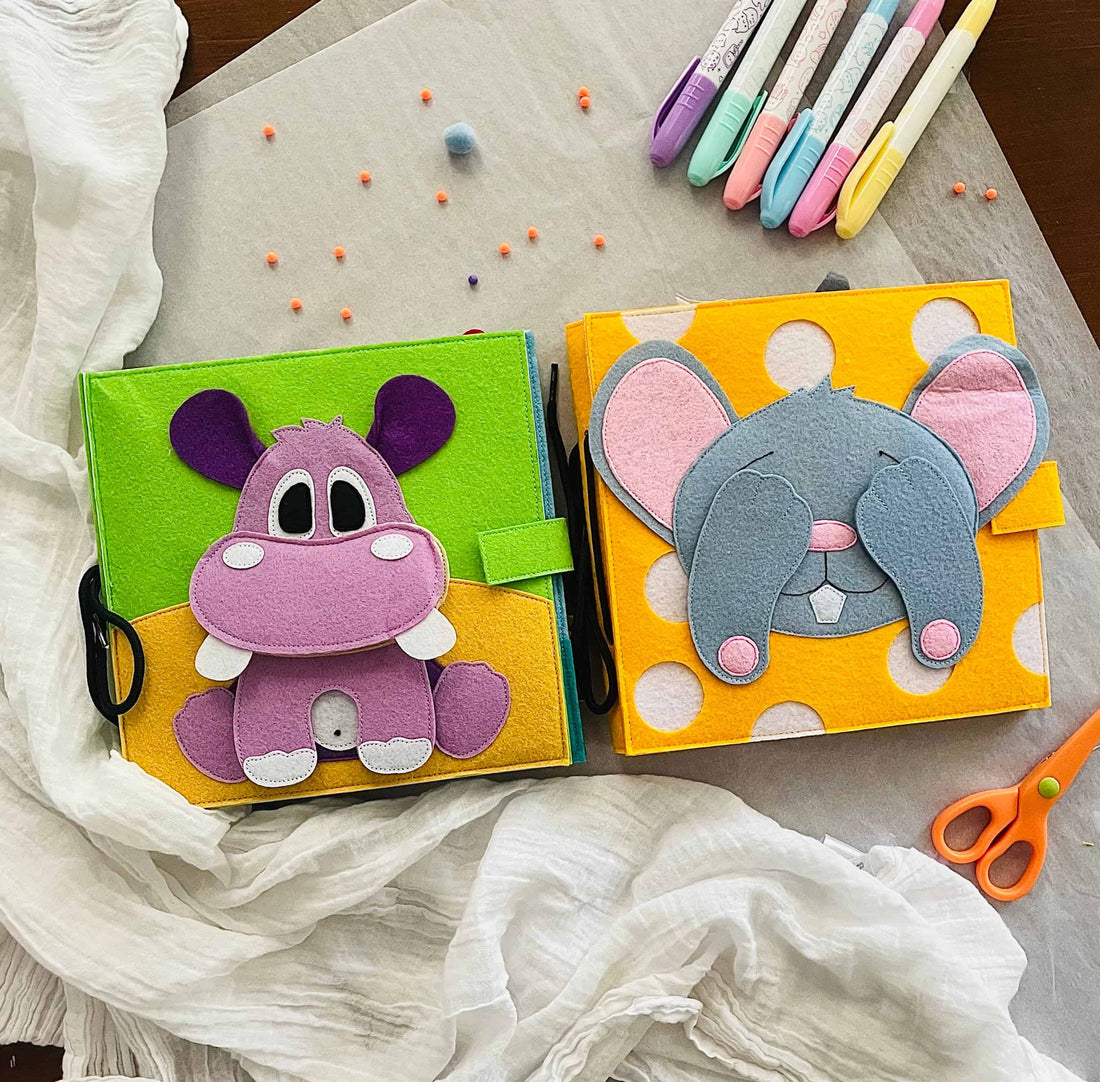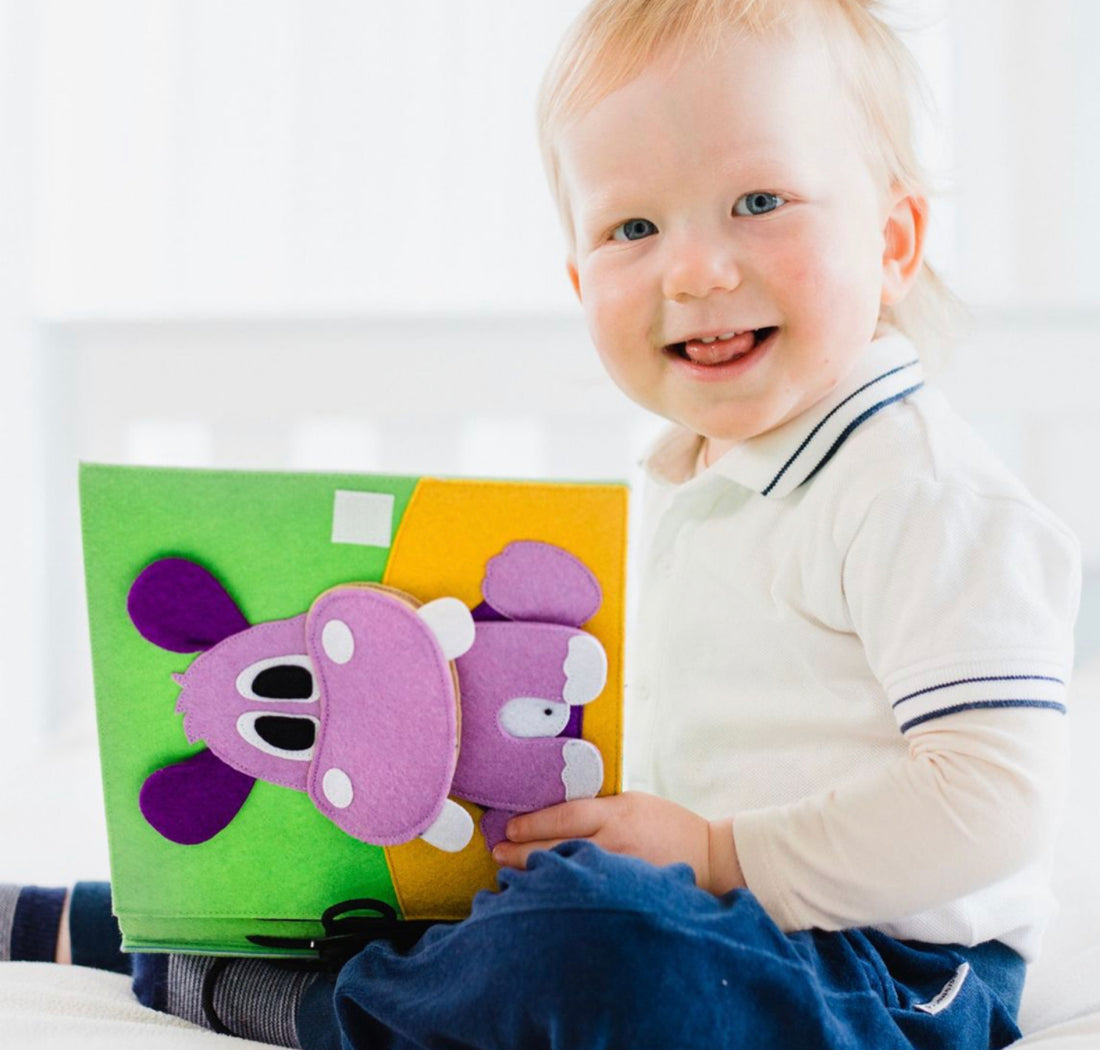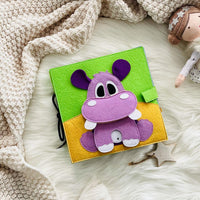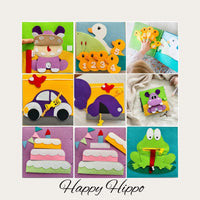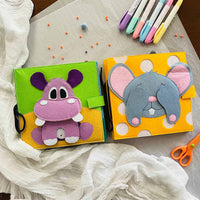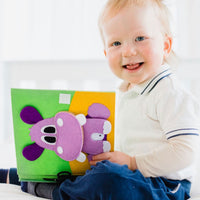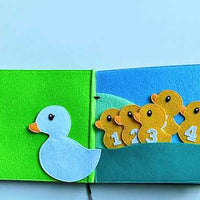 This adorable Happy Hippo toddler book is sure to become your little one's favourite!

It features an interactive front cover, buckle, zipper, finger puppets, velcro puzzle, and numbers up to five. Plus, kids can't get enough of the classic hit song, Five Little Ducks!
This book is designed with an extra layer of felt for maximum durability and there are no small pieces to worry about. Get it along with the Mighty Mouse baby book in the Baby and Toddler book set for even more fun!
Happy Hippo age guide: 9 months to 2.5 years

Size: 20 x 20cm
The happy hippo book is so cute! My husband is a preschool teacher and has his "opinions" on many children's activity books and he thought these were so cool and is excited to gift our little ones on Christmas.
Does the trick!
I have a 14 month old who is hard to entertain and this really does the trick! I'll be looking to purchase additional books now that he's getting a bit more "advanced." I'd definitely recommend starting with this one. Love it!
So much fun!
I bought this for my 18 month old daughter and she loves it! A great way to keep occupied in the car.
Love it
Great product. Especially the 5 little duck finger puppet page.
We love this book!
We love this book. Super well made and has already gone through a lot of play but still looks new. The ducks are definitely a fav