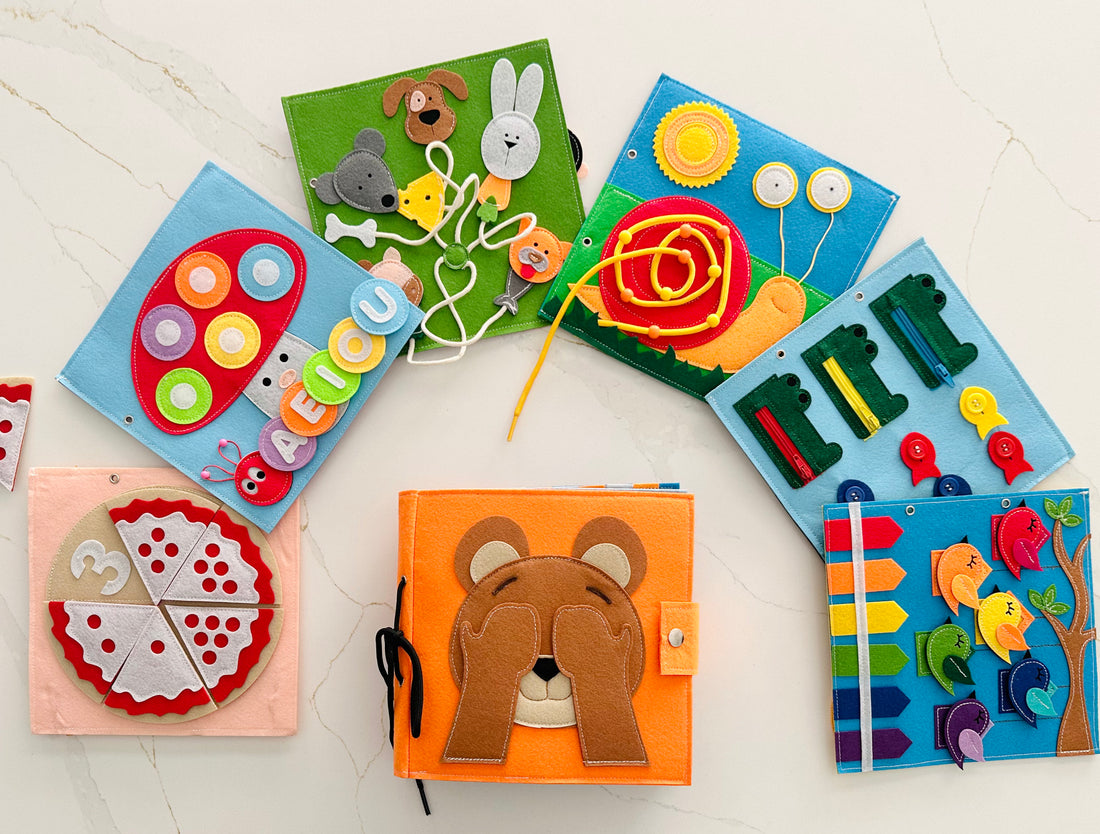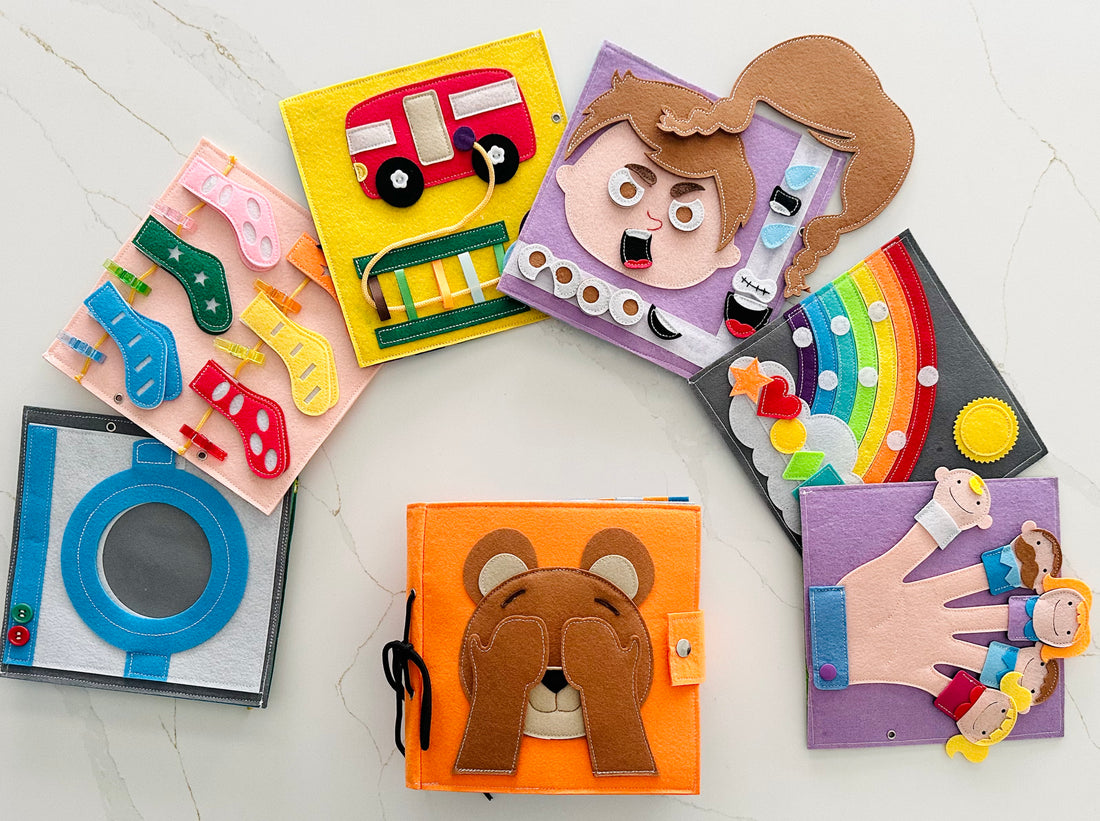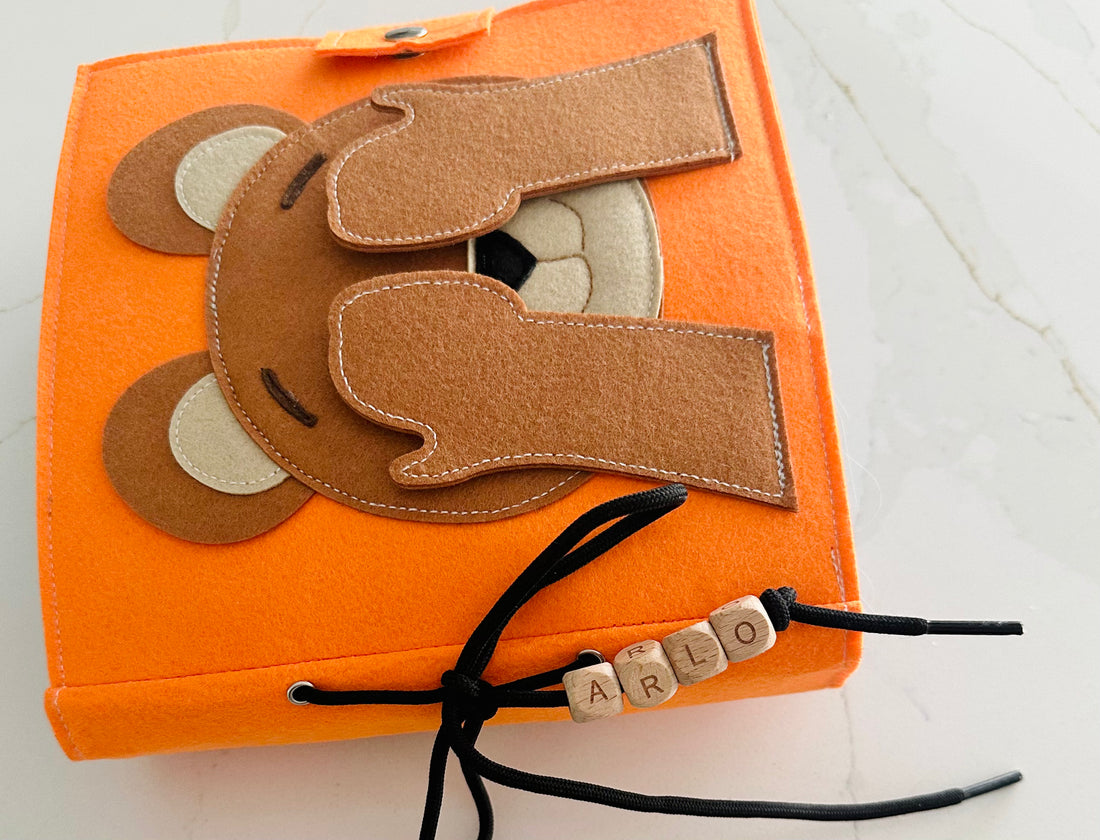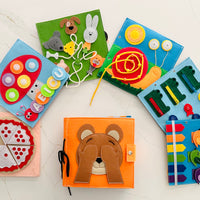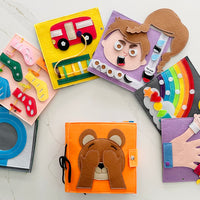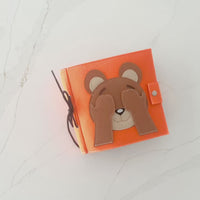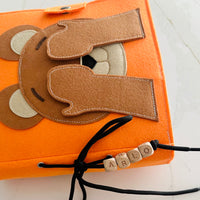 The perfect first preschooler book for children from 2 years of age*.
The Busy Bear Busy Book features brightly coloured themed pages for imaginary play, fine motor skills such as threading, buttons, zips and pegs. The 12-page edition includes an emotions page for creating emotions and a finger family puppet page that can be used to talk about family members as well as to sing the all-time favourite finger family song!
In addition, every activity introduces age-appropriate cognitive concepts such as counting, shapes, colours, vowels, matching and sorting.
There's an option to personalise the book with engraved wooden letter beads or by adding the Name and Age Pages for that extra special personalised touch. Personalised books are also great for name recognition, spelling, the value of ownership and individuality.
The Busy Bear Busy Book is endorsed and used by Paediatric Speech and Occupational Therapists specialising in hand therapy.
Available in an 8-page or 12-page edition.
*Children under the age of 3 must be closely supervised by an adult due to the presence of small parts.
- Name recognition

- Numbers and counting up to 6

- Sequencing

- Colours

- Self care

- Emotions

- Imaginary play

- Fine motor skills

- Matching

- Problem solving

- OT & speech therapist endorsed
Children from 3 years to 6 years of age would enjoy this book. Children under the age of 3 must be supervised due to the presence of small parts.

Size: 20 x 20cm
The Busy Bear Book contains small parts that are securely sewn on however please ensure children under the age of 3 are closely supervised.
Busy Bear Book
My daughter 21 months old enjoys playing the finger puppet especially when we sing the finger family song to her
Great quality!
Absolutely love this book! Purchased for a friends bub, but want to buy for mine as well!
Busy busy busy
Kept my toddler busy & happy during a long car trip, she loves it!
our granddaughter loves doing everything herself, great learning tool