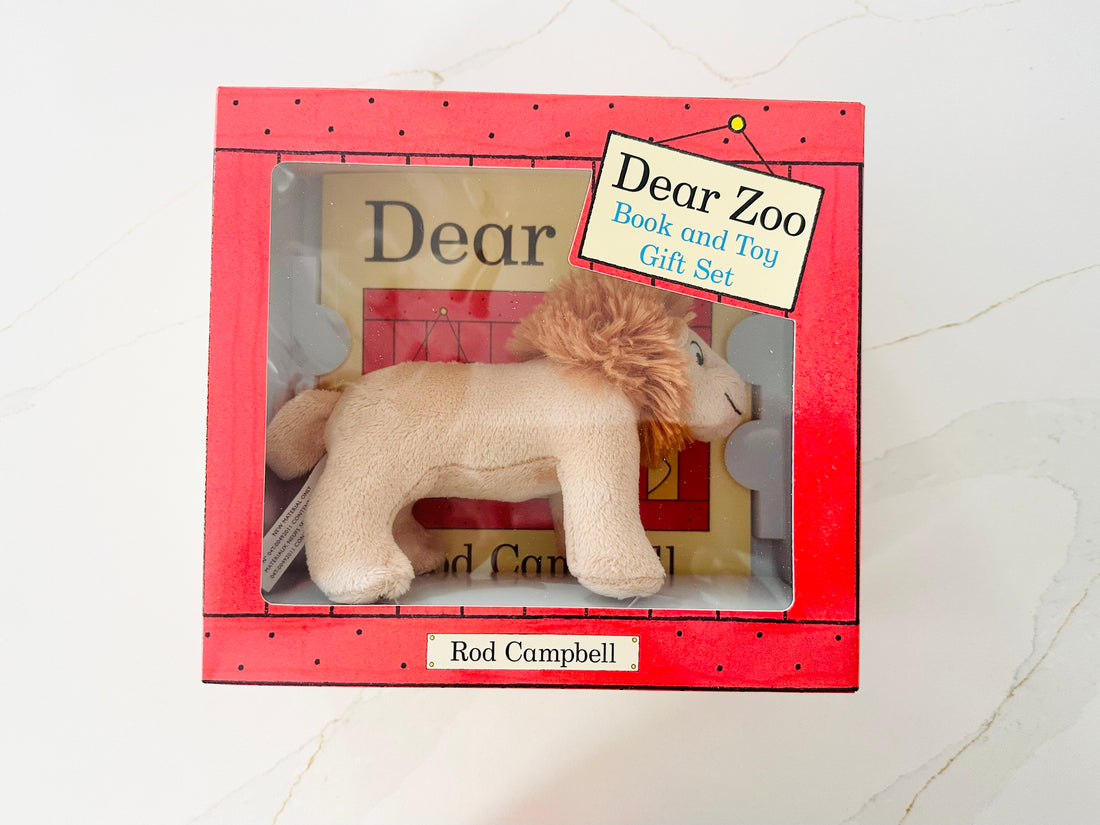 Dear Zoo Book and Toy Gift Set by Rod Campbell
The Dear Zoo Book and Toy Gift Set includes a mini paperback edition of the classic story and a soft Dear Zoo lion toy – great to cuddle whilst reading! This gorgeous gift set is an ideal present for Christmas, birthdays and christenings.
Rod Campbell's classic lift-the-flap book Dear Zoo has been a firm favourite with toddlers and parents alike since it was first published in 1982. Young children will love discovering the animals the zoo has sent – a monkey, a lion and even an elephant! But will they ever manage to send the perfect pet?