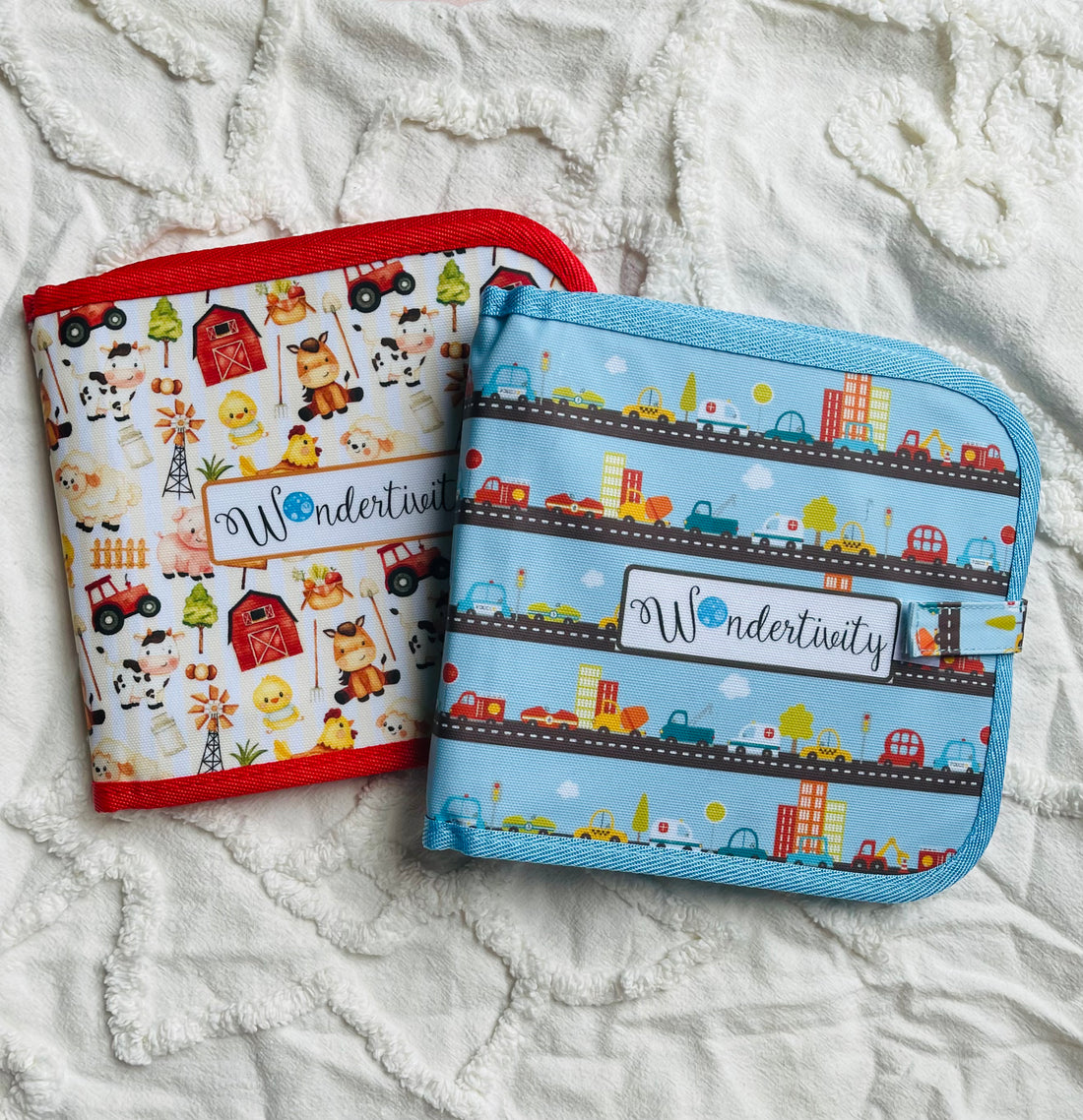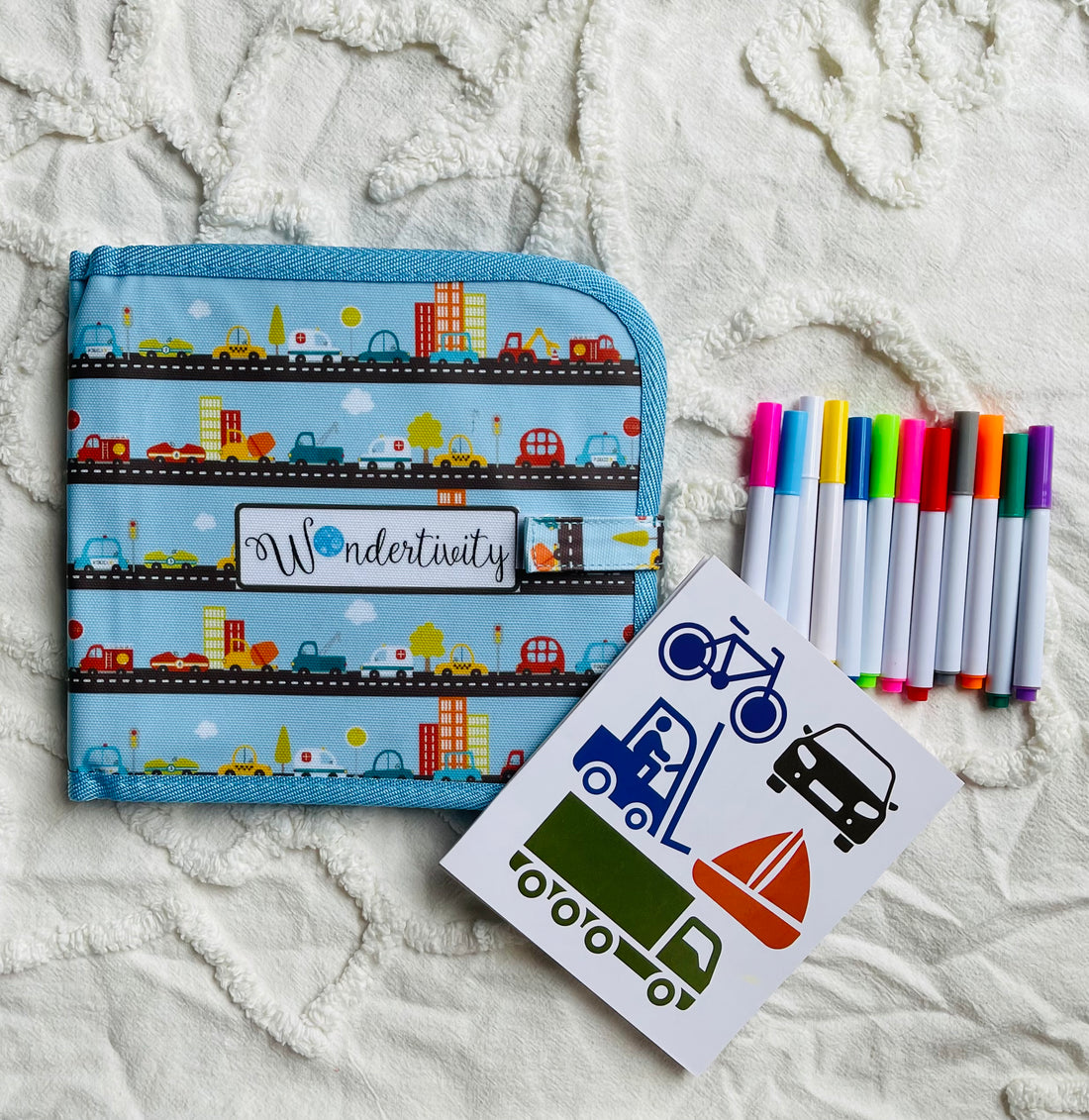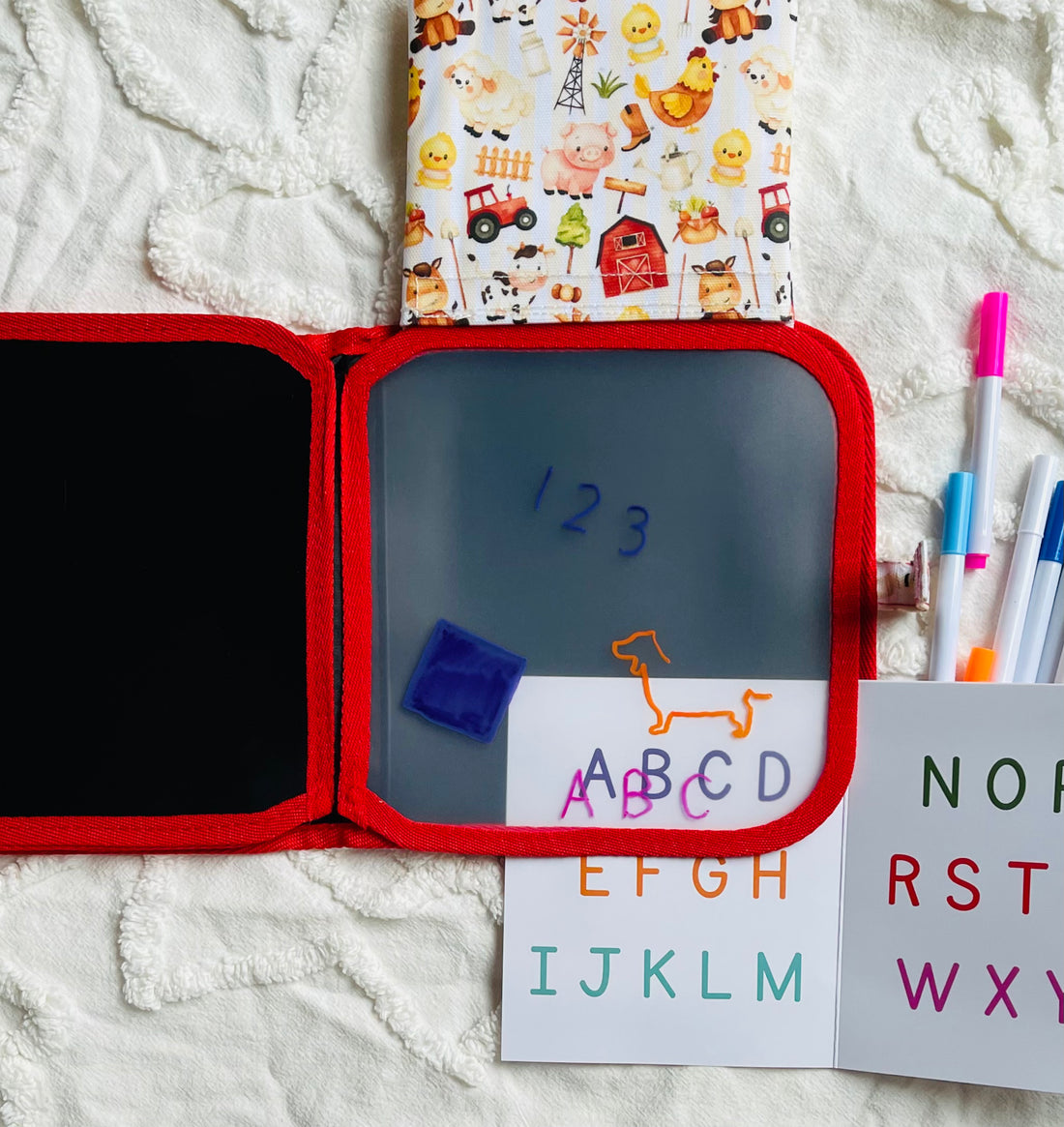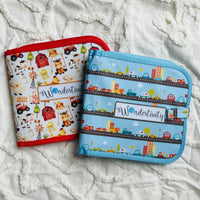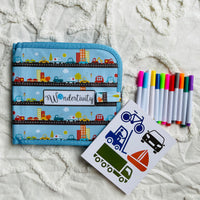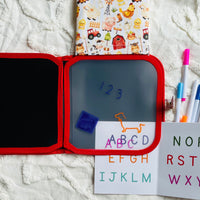 Unleash their creative minds with our new Doodle and Trace Books! Each book features:
12 sturdy black pages for doodling;
2 transparent pages for tracing;
12 multi-coloured chalk markers;
8 pages of stencils for tracing upper case letters, lower case letters, numbers, shapes and various themed pictures.
Also comes with a handy storage pouch for the markers with velcro enclosure!
After all the mess-free fun simply wipe with a damp cloth or baby wipe and re-use! Comes in two themes - Farm and Transport.
Kids won't put the books down.
I bought 2 of these books for my 18 month old and 5 yr old children and they honestly haven't stopped using them in the 2 weeks they have had them. My 5 yr old loves tracing pictures on the transparent pages and my 18 month old loves using the "textas". The quality of the book is amazing and I doubt even my children could ruin it and the chalk pens colours are so vibrant. I can see my children using these for many years to come.
100% a hit
Our almost 2yo loves this book. We use crayola window crayons as they're a bit easier from him to hold. They clean off super easily and. Best thing. It entertains him for ages (a good 15 minutes without parental input) because there are so many pages to colour
Fantastic Drawing Book
My kids love to draw and these eliminate the need to markers that stain their clothes. Cannot recommend these enough.
Travel size
This was purchased for a 5 year old going on a long flight. Compact, well made and easy to erase doodles. Stencils and clear section an added bonus.