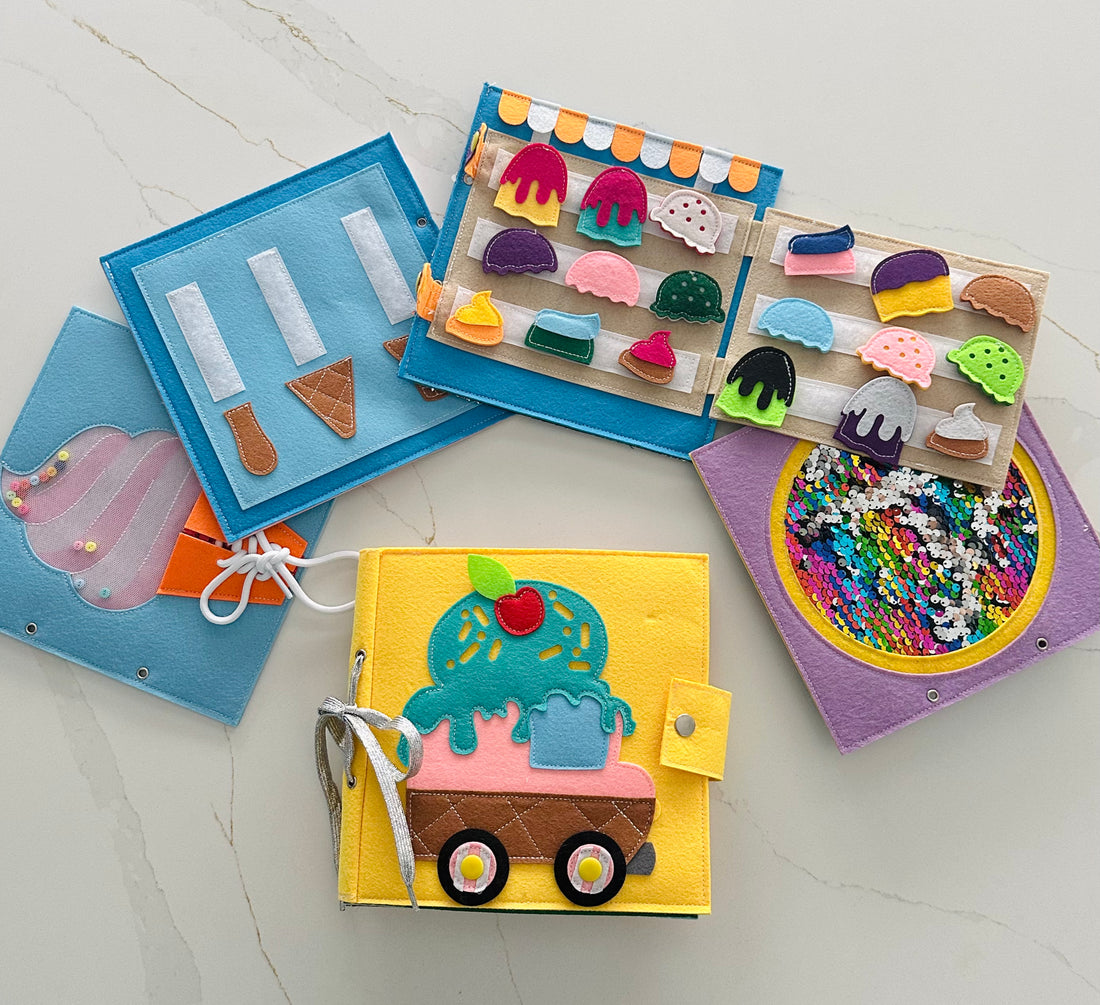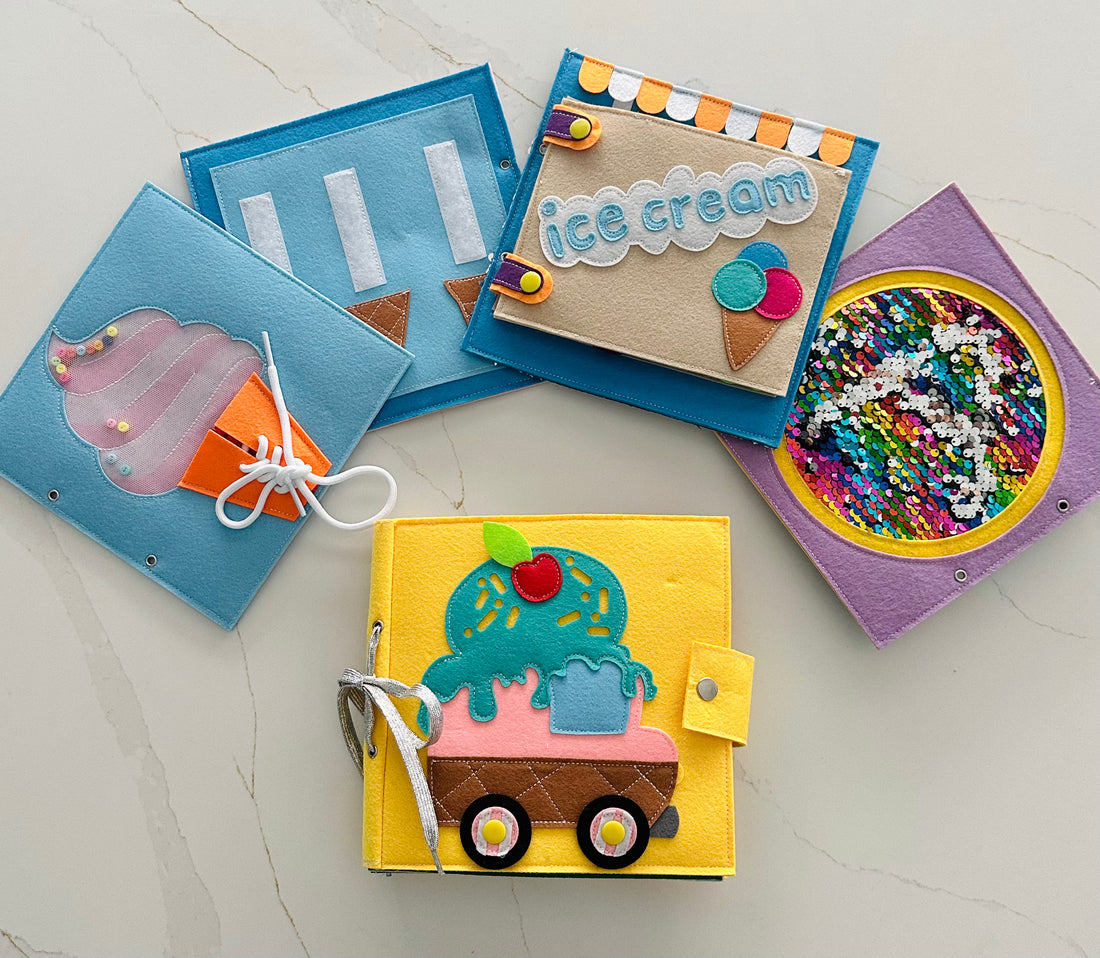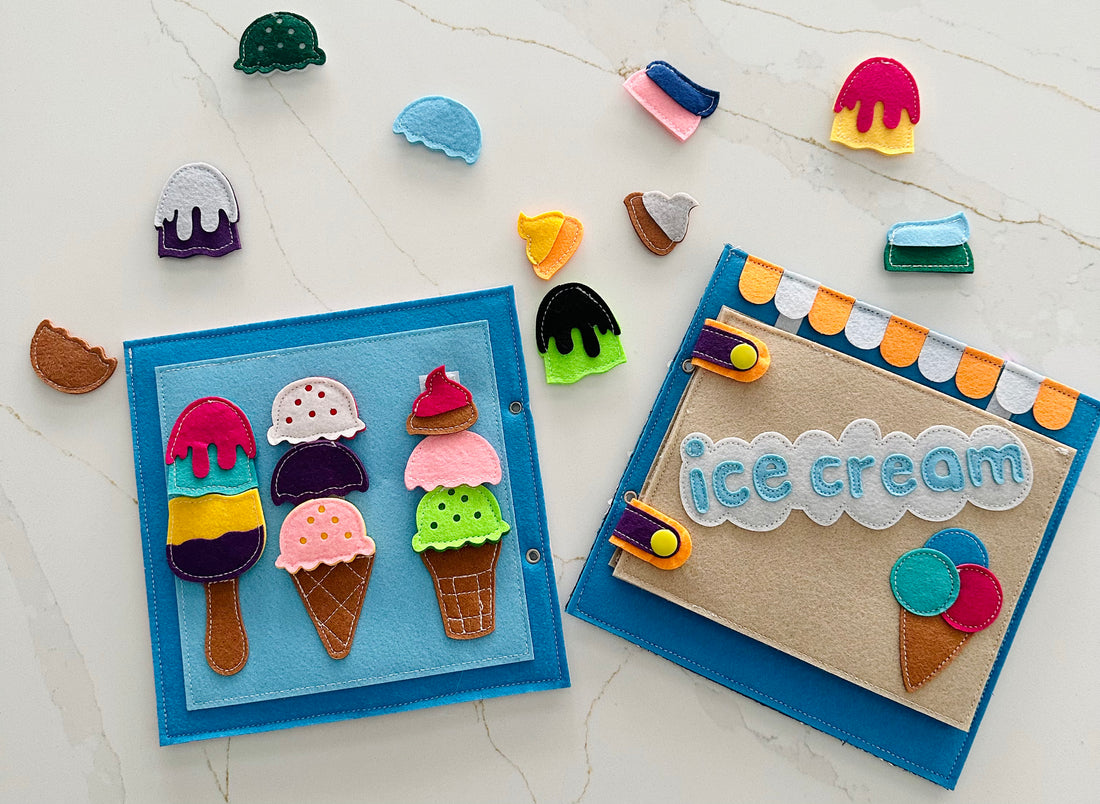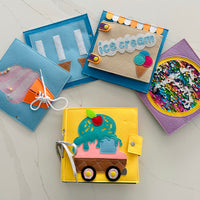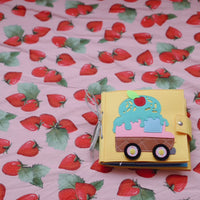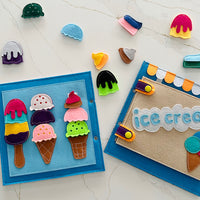 I See Ice Cream book - Limited Edition
I See Ice Cream is a 4-page themed book filled with interactive elements for your child to explore.

The cover features an ice cream truck complete with snap-button wheels for interactive play and singing "Wheels on the Bus"!
The first page is an ice cream-filled maze - can your child move all the colorful sprinkles from bottom to top? Plus, look inside the cone for a fun surprise!
Pages two and three offer imaginative role playing at an ice cream shop, and the last page offers creative sensory play with a rainbow sequin.
With endless possibilities for learning and playing, I See Ice Cream is a must-have busy book (quiet book) for every child!
Wipe gently with wet cloth
Children under the age of 3 must be supervised due to the presence of small parts.
So cute
The book is just as pictured and feels very sturdy. When I saw this ice cream one I had to get it, it's adorable! And I know my 13 month old will be playing with this for years.
Great screen free entertainment for the littles
My girls really enjoyed this cute ice cream book. They like to ask us how many scoops we would like and had fun putting together different combinations! My 1 year old also really liked the sequined page. 5/5 would recommend!
Amazing
Beautiful amazing quality book! The details are great and my son loves it. It's a great activity for restaurants
Such a sweet addition to our playroom
Absolutely beautiful book, so fun for pretend play. The kids had a blast playing shop.
Perfect restaurant entertainment
There are so many great things about these books, but here are some specifics. These books are a creative and fun way to keep little ones occupied at the dinner table while out to eat. They fit easily in a diaper bag. They don't require batteries, chargers, refills, etc. They are well made—both from a creativity standpoint and a craftsmanship standpoint. I love that they provide structured play for those of us parents that aren't creative but want to interact on a toddler specific level. We have 3 books and will buy more for sure. The kids from the table next to us have wanted to come over and play with the books too! We love them.