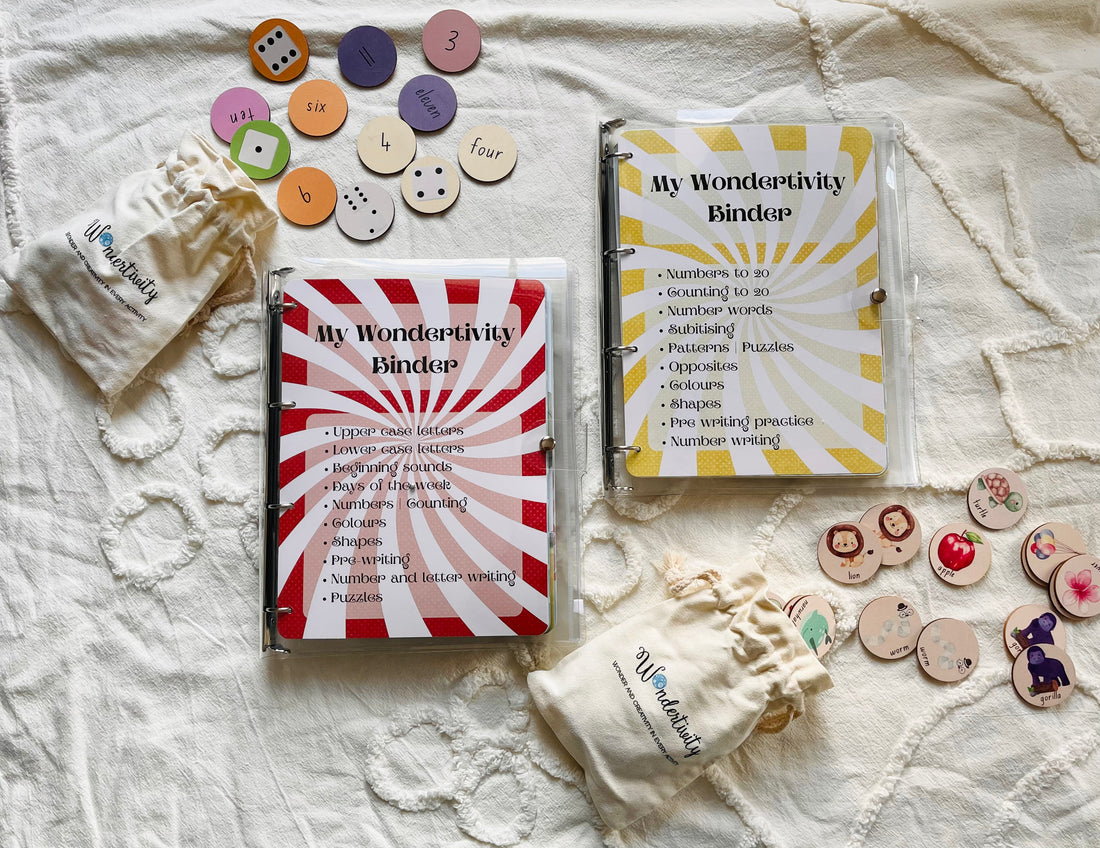 Learning Binders and Wooden Discs Set
The Learning Binders And Wooden Discs Set includes:
* Wondertivity Red Learning Binder + 5 coloured markers
* Wondertivity Yellow Learning Binder + 5 coloured markers
* 52 Piece Phonics and Memory Wooden Discs
* 36 Piece Numbers, Counting and Colour Wooden Discs
* zip lock bag for storage
As a guide, the Wondertivity Red binder is suitable for children aged 2.5 to 6 years and the Wondertivity Yellow binder is suitable for children aged 3 to 7 years. Please note that each child develops and learns at their own pace. It may be helpful to initially remove some pages/activities from the binder to not overwhelm your child and gradually add pages into the binder as your child develops more confidence.
Valued at over $200.
Perfect for children 2.5 years to 7 years of age.
Fantastic Resource
Learn by having lots of fun. It's great having a resource that incorporates different learning styles. Another quality product from Wondertivity.
Excited for future learning
This week I received my bunny felt book and the wondertivity red and yellow folders.
I cannot wait for both my children to grow into them and for me to commence preschool readiness. The folders are laid out very fun yet professional. My daughter turned 2 yesterday and she absolutely lit up when she unwrapped her bunny book.
I am currently separating pages into a pink folder with stuff that is achievable for her age and look forward to watching her learn and grow.