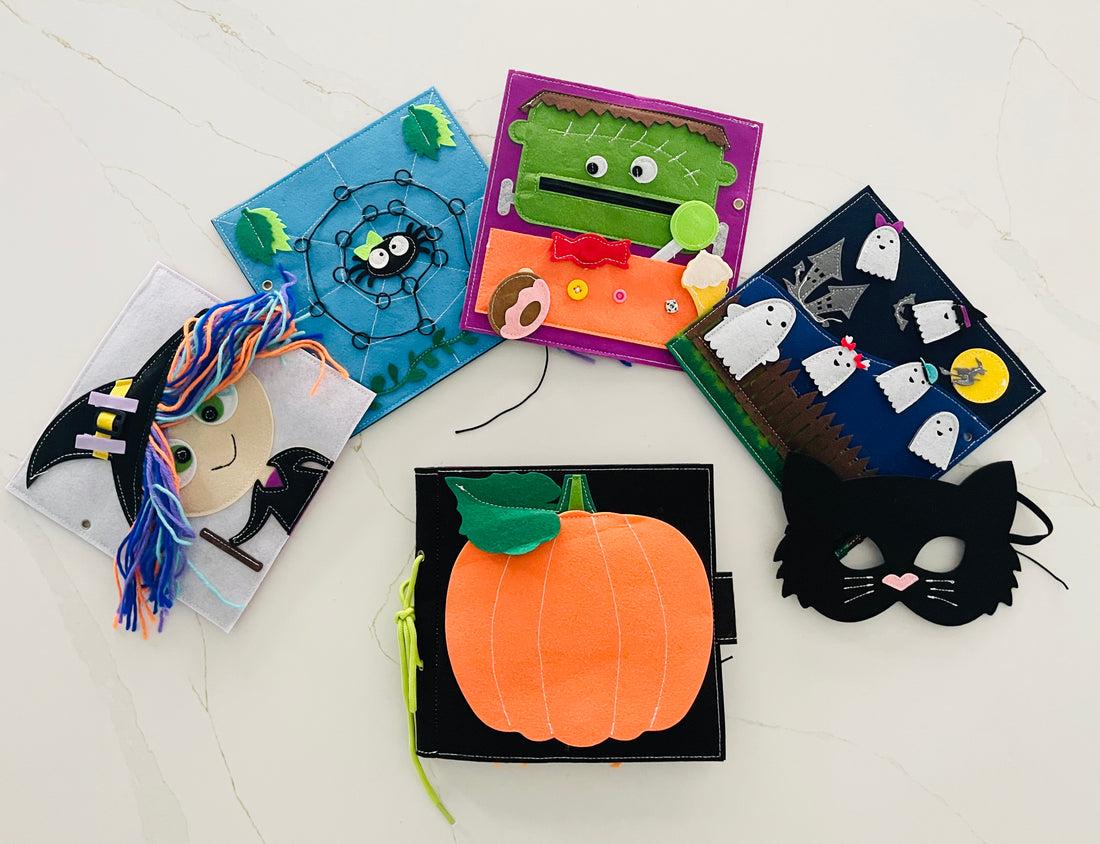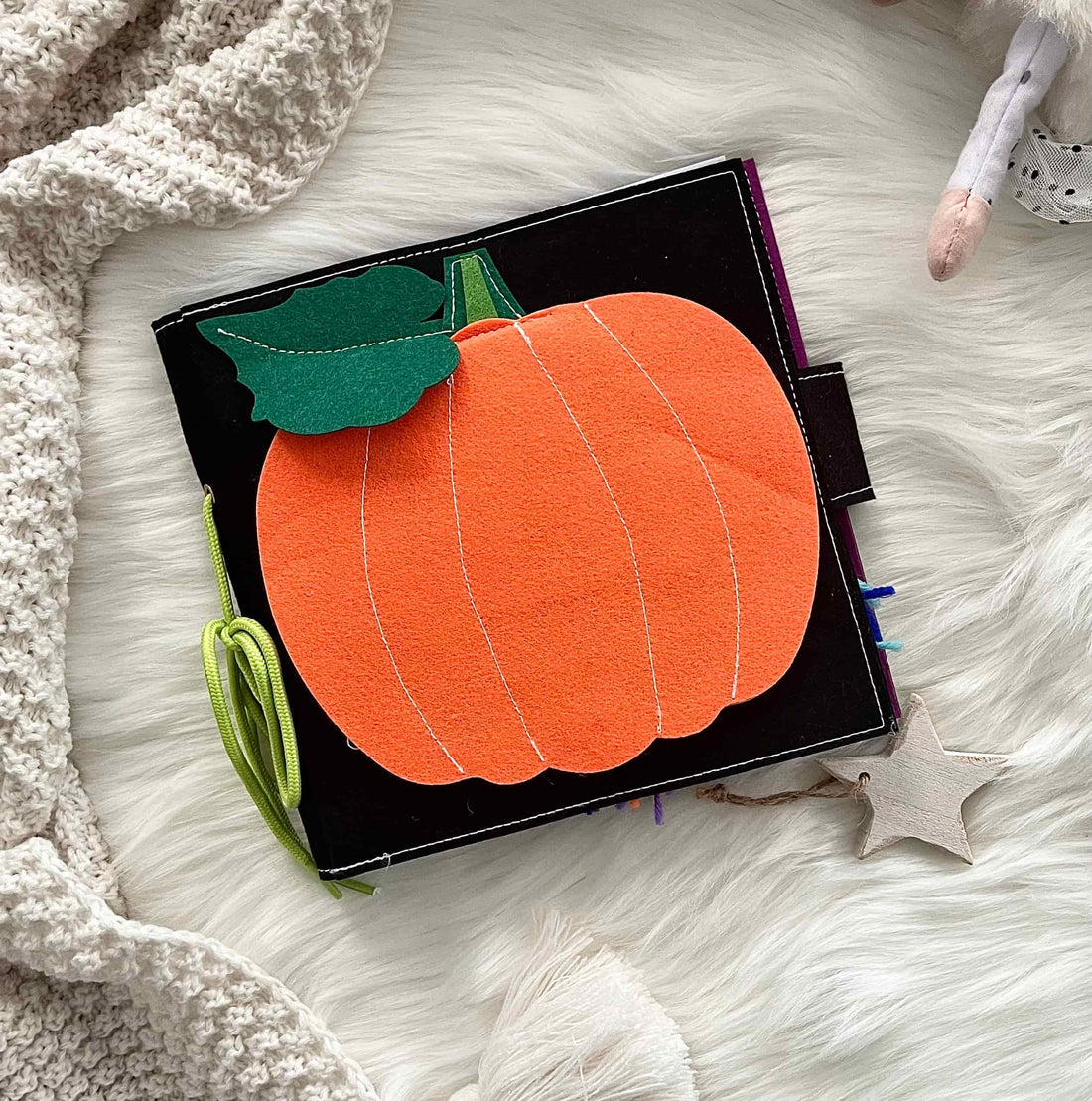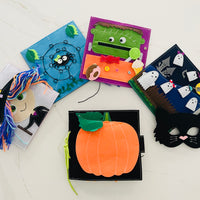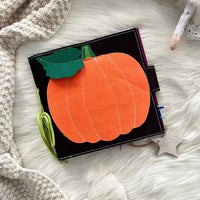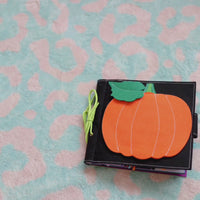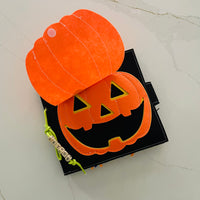 Wheeeeee! Your little thrill seeker will not be able to resist this one of a kind busy book. The Playful Pumpkin features four detailed themed pages filled with fun fine motor activities, finger puppets, a threading activity and an adorable black cat face mask on the back cover. 
The Playful Pumpkin is suitable for children over 3 years of age. See safety note.

Size: 20 x 20cm

The Playful Pumpkin book contains small parts that are securely sewn on however please continue to ensure that children under the age of 3 are closely supervised whilst playing with this busy book.
Well worth the price point
Gorgeous, lots of fine motor practice and well made. Would recommend and buy more.
So pleased with this cute book!
This is a well thought out busy book that will be treasured by my son for years to come. Thank you Wondertivity!
Fine, not great
I ordered two books and was pretty disappointed with the quality and feel. They are so stiff and rough. Some buttons and clasps are so hard to connect and remove, my daughter has to ask for help. I wasn't going to leave a review, but I keep getting asked over and over. So here it is. They are fine, but I've ordered quiet books from someone else and the quality is drastically different. Wouldn't order again, especially for price and shipping. The cat mask in the Halloween book was stiff and hurt my daughters eyes. She put it on once to show me and hasn't played with it since. :(
Dear Devin,
Thank you for taking the time to leave feedback.
As clearly stated on our website, we do accept returns within 14 days of receipt of your order. If you had reached out to us we would have loved to assist you with options to remedy your dissatisfaction.
We have not had any complaints with regard to the materials used in our products as we use certified premium hard felt that is designed to last. If you look through our many 5 star reviews you will see that a lot of our customers refer to our books as "heirloom quality" for this reason.
Further, our books are designed to grow with your child. Your child should not be able to do all the activities immediately but gradually learn to master each skill as they grow. Also, your child may lose interest in the book for now but gravitate towards it at a later time as they grow and their interests change.
I hope this information assists you. Please do not hesitate to email us should you have any further queries with regard to your purchase.
Pumpkin adorable book
It's absolutely adorable - just like the others. The witch and her hair - being able to braid or use clips - I love it. And the slider is adorable - it's all cute!! I would definitely buy it again.