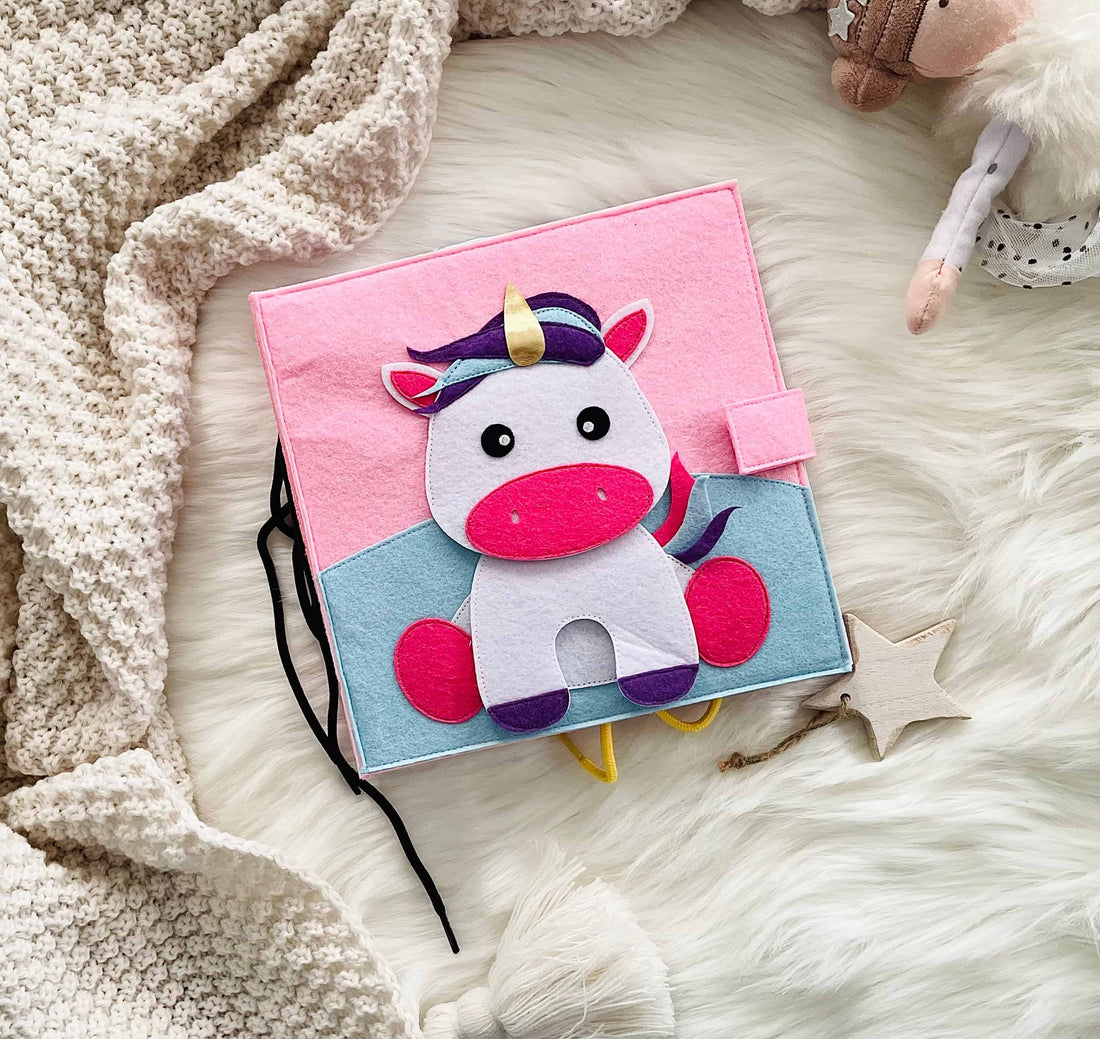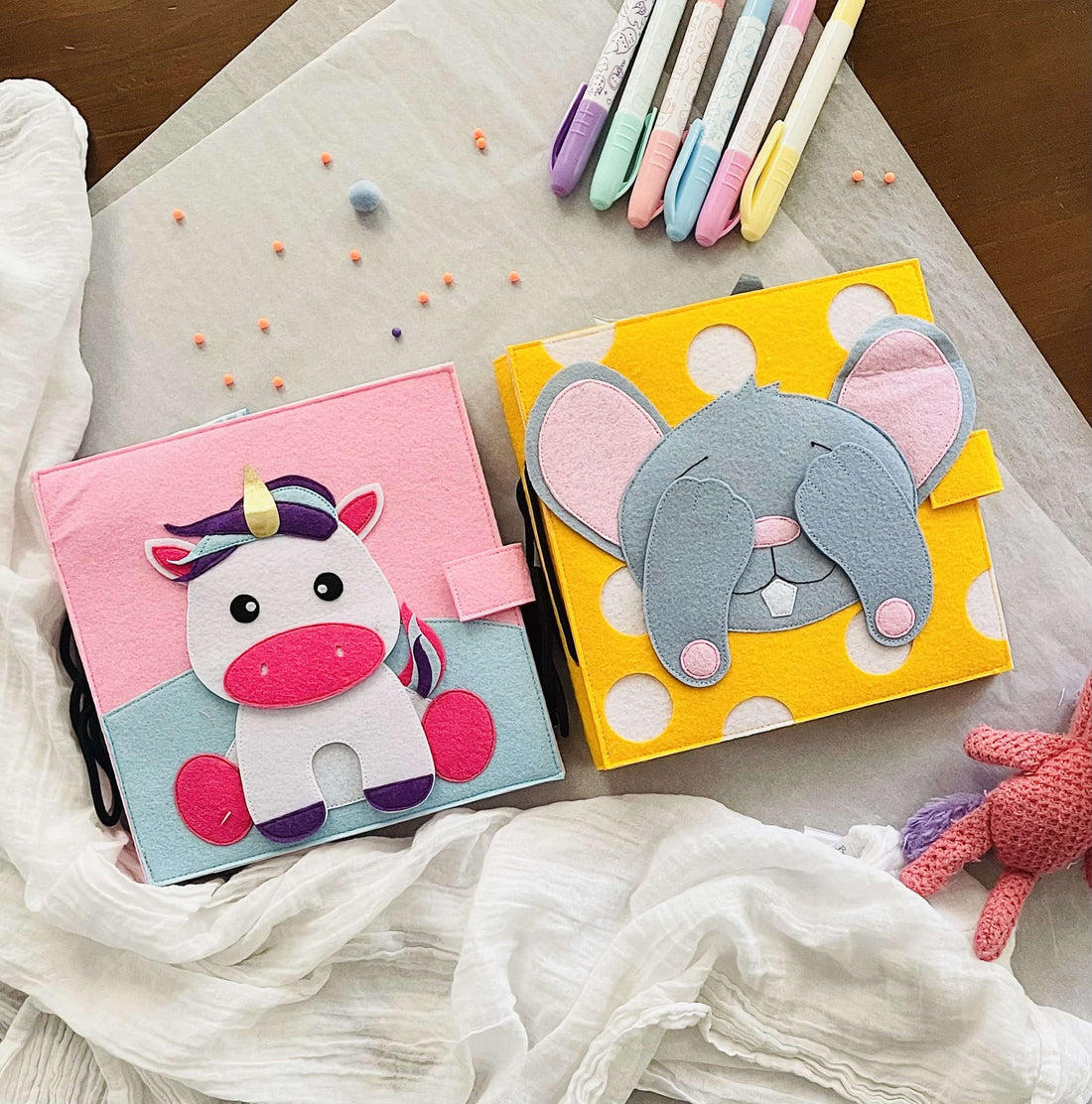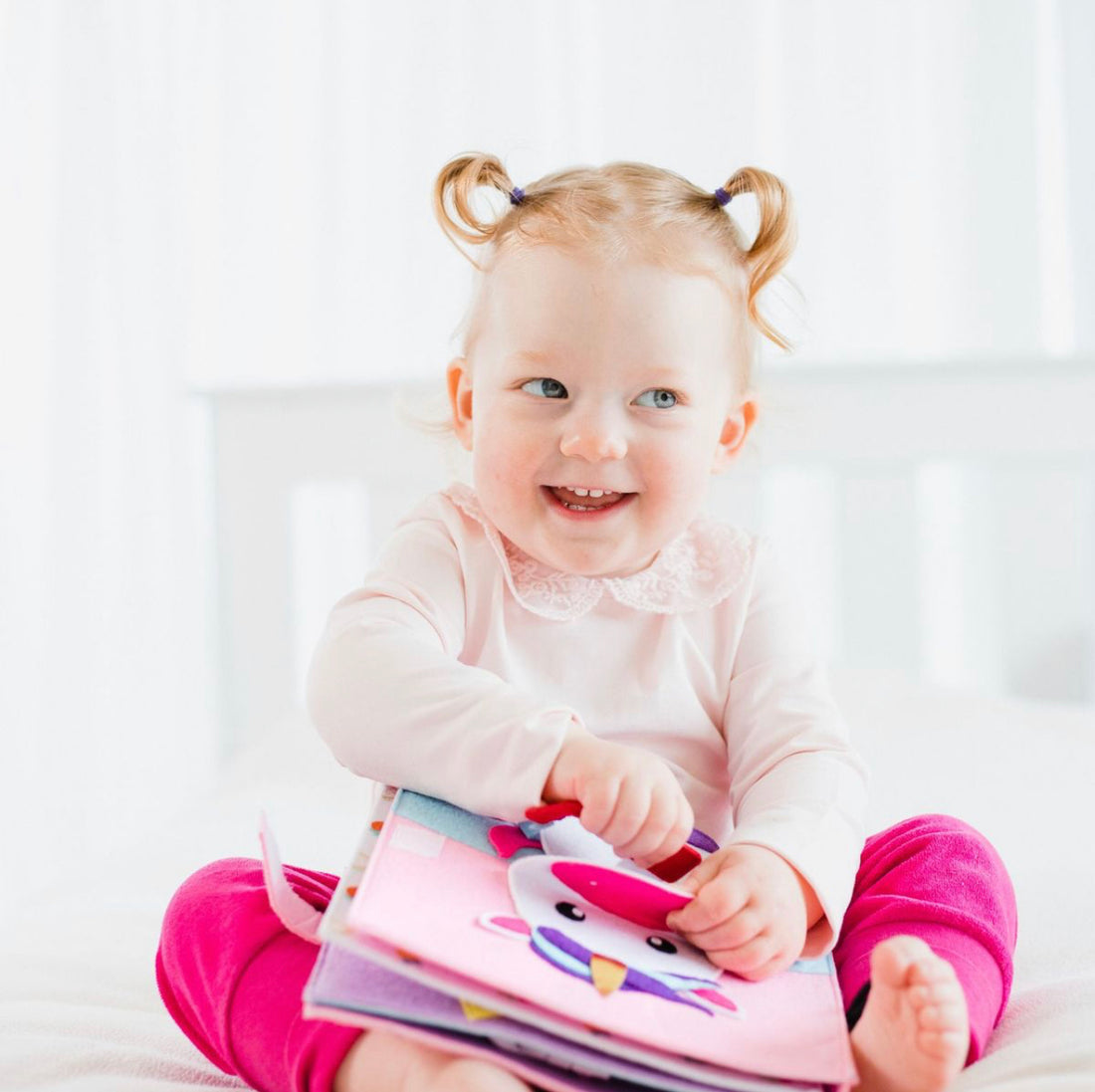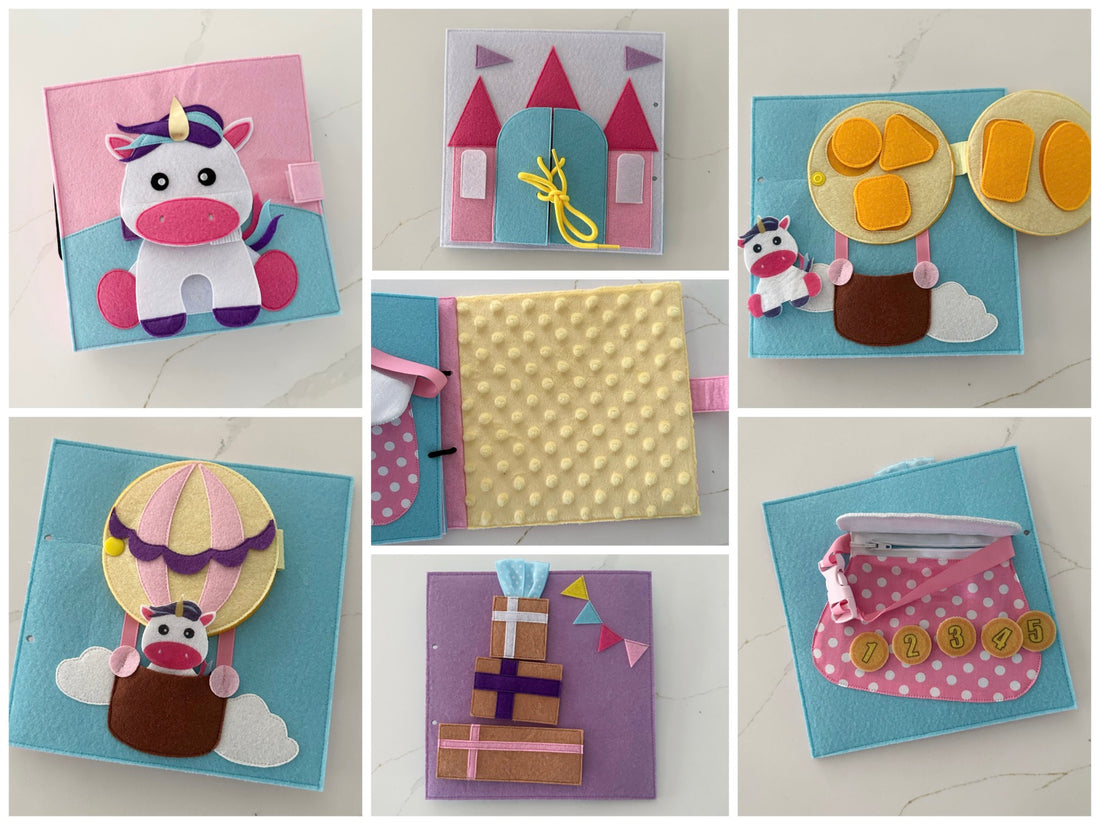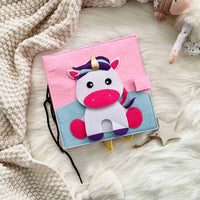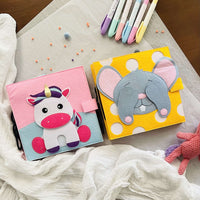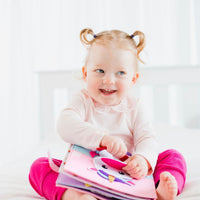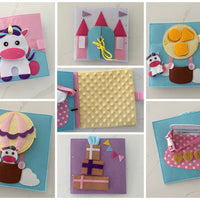 UniSparkle Unicorn Toddler Book
Unleash the power of imagination and learning with the UniSparkle Unicorn!
This adorable interactive book features a buckle, zipper, threading, velcro puzzle, counting, and number games. The extra layer of felt on the cover and pages give it maximum durability as well as a safe, quiet activity for babies and toddlers with no small pieces.

Buy the Baby and Toddler set with the Mighty Mouse baby book for double the fun!
UniSparkle Unicorn age guide: 9 months to 2.5 years

Size: 20 x 20cm
Beautiful book!
My baby girl is only 2 months old but I had to purchase thi beautiful book for her. It is made super well and so pretty! Can't wait for her to be able to interact with it when she's a bit older 🥰
So Much Fun!
My 2 year old loves this book so much. The colors are beautiful and keep her entertained, especially in car rides!
My daughter loves this book so much. We use it in the car, in cafes and when we go to friends houses.
Saving it for whenever we go to church so my daughter will be quietly entertained. For the most part it works. It is super cute
Gorgeous
Very impressed with the quality. Perfect gift for our daughter's first birthday.