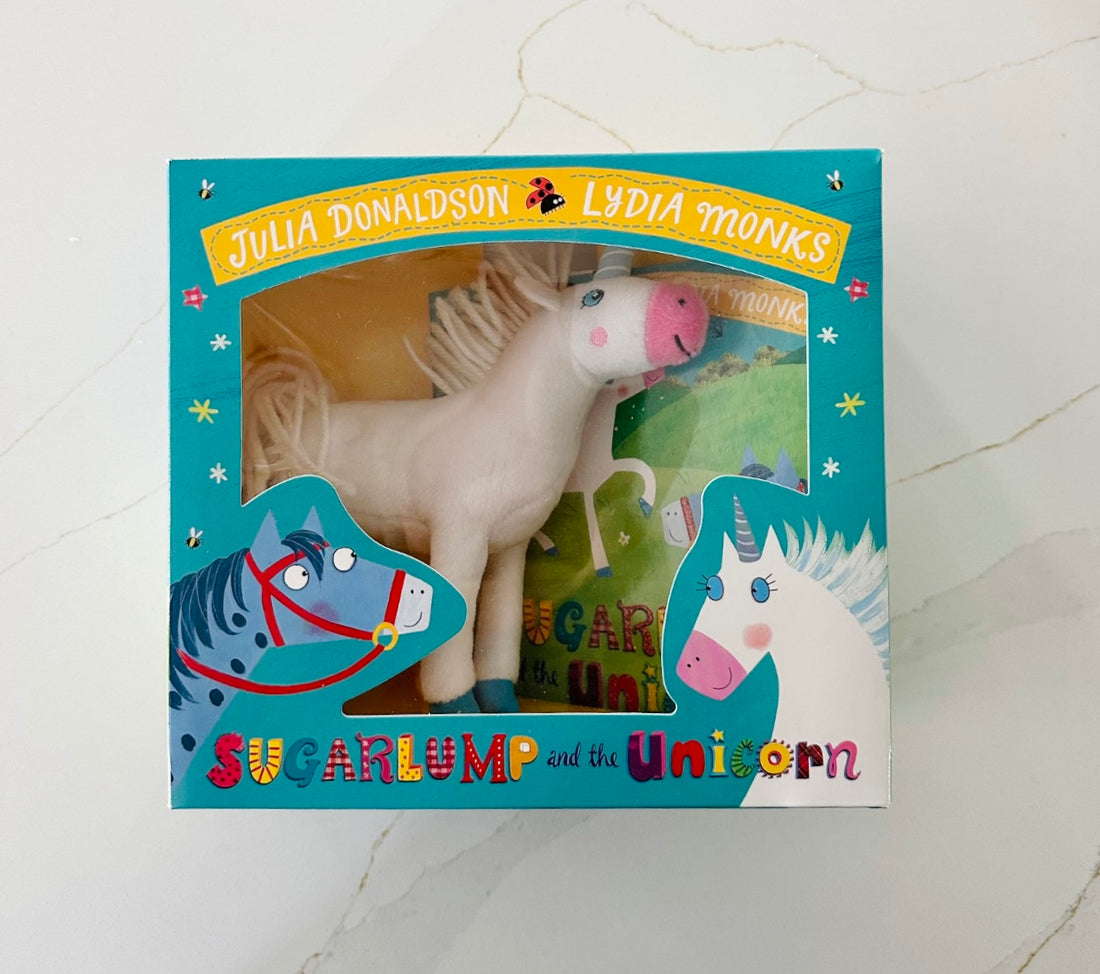 Sugarlump and the Unicorn Book and Toy Gift Set by Julia Donaldson
Embark on a fantastical adventure with Sugarlump the rocking horse when a unicorn grants his wish to explore the wonderful wilds!
This amazing gift set contains a dainty hardback of Julia Donaldson's best selling Sugarlump and the Unicorn book and an adorable unicorn toy. Perfect for children of all ages.