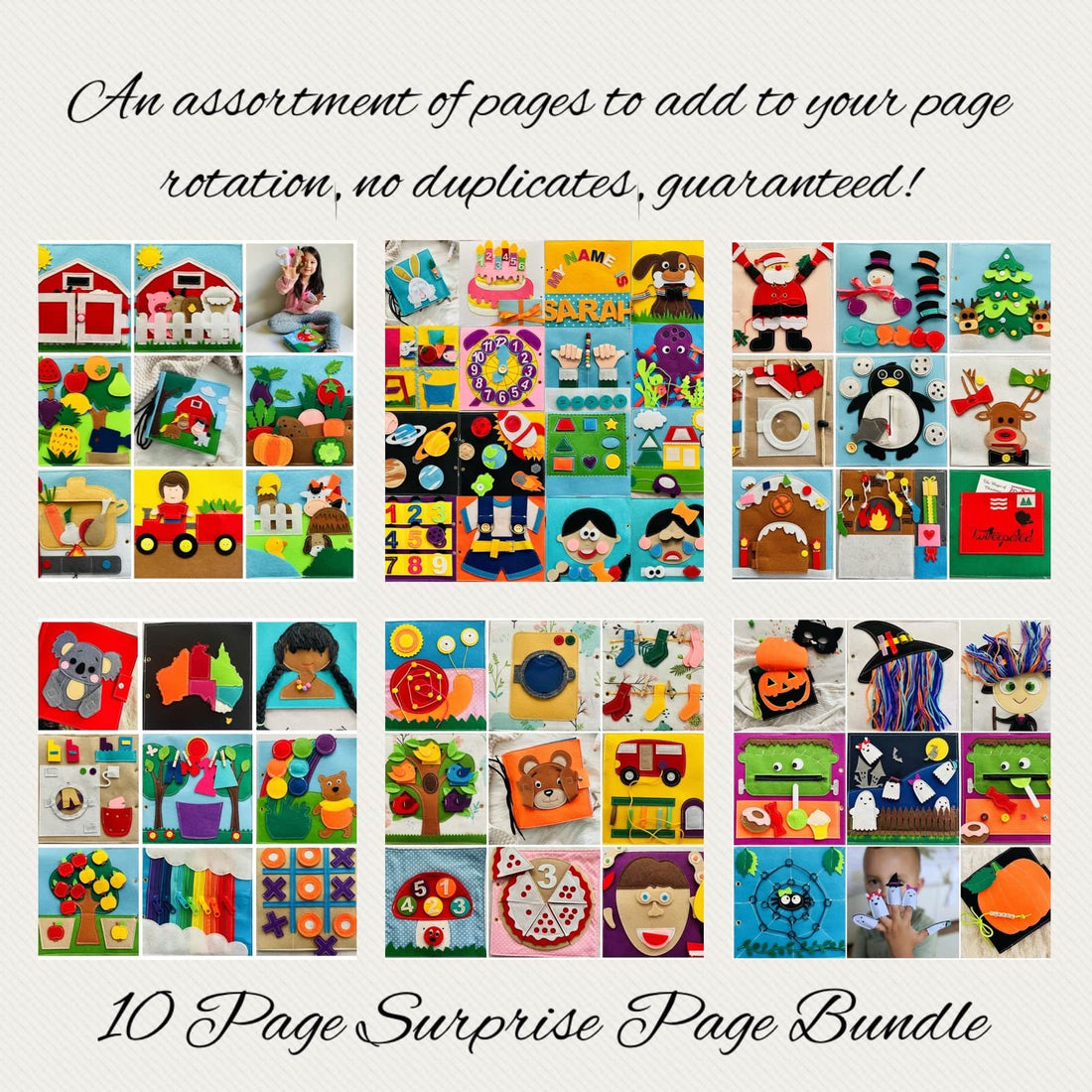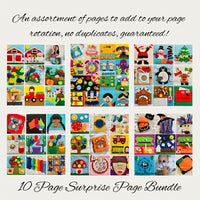 Each surprise bundle contains 10 assorted pages (5 pages sewn back to back) from our current and discontinued range of books. A string for binding is included with every bundle.
There is a no duplicate page guarantee which means you will never get two of the same pages in each bundle.
Perfect for adding to your growing busy book page rotation! 
Please note: no refunds or exchanges on Surprise Bundles.
Recommended for children aged 3+

Size: 20cm x 20cm
Great pack
This surprise bundle has kept our son busy and occupied for ages. Will buy more esp with another son on the way so will keep our toddler occupied while tending to the other!
Bundle of joy
Have just purchased 10 page surprise bundle to gift to b added to last years present am stoked
Great quality colour fun and education
like last year kids r going to love them
Thanks wonderitity
5 out of 5
More beautiful than expected
The book is fantastic with so many little surprises on every page. My daughter loves looking at the little dog with its bone.
It's the cutest thing. Really worth the price.
Surprise Surprise
What a wonderful and economic way to get new pages for your child's book. All of them are so interactive. My granddaughter loves to discover how she can play with them
What a great purchase
Was thinking of getting the 10 pages set to add to our hippo baby book, when we got it it actually had a cover on its own. So it's like getting another book! My baby really enjoys the pages and matching the color on the rainbow with raindrops. All the pages are very well made and very educational. I'm very happy with the pages and I'm looking forward for the farm book next year.