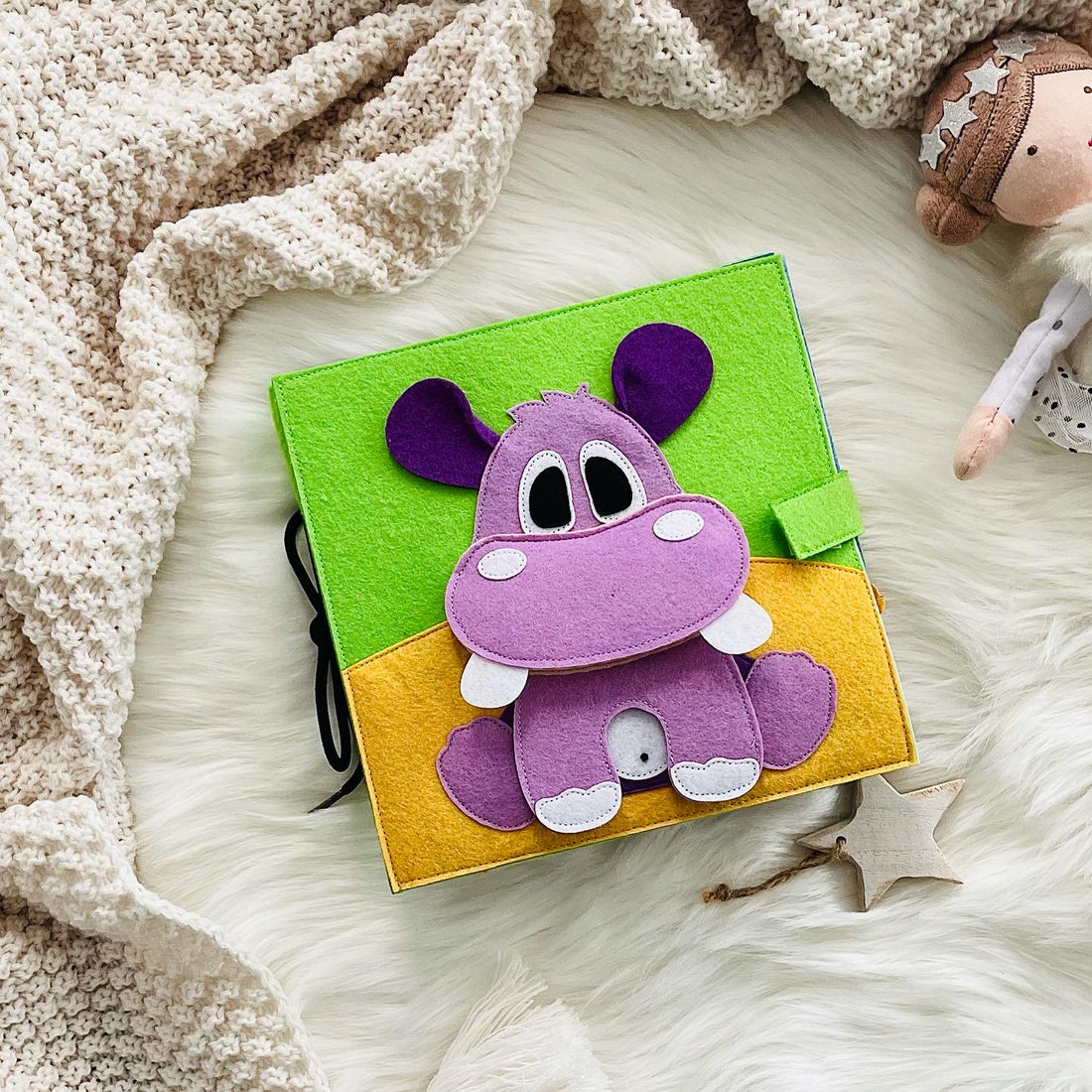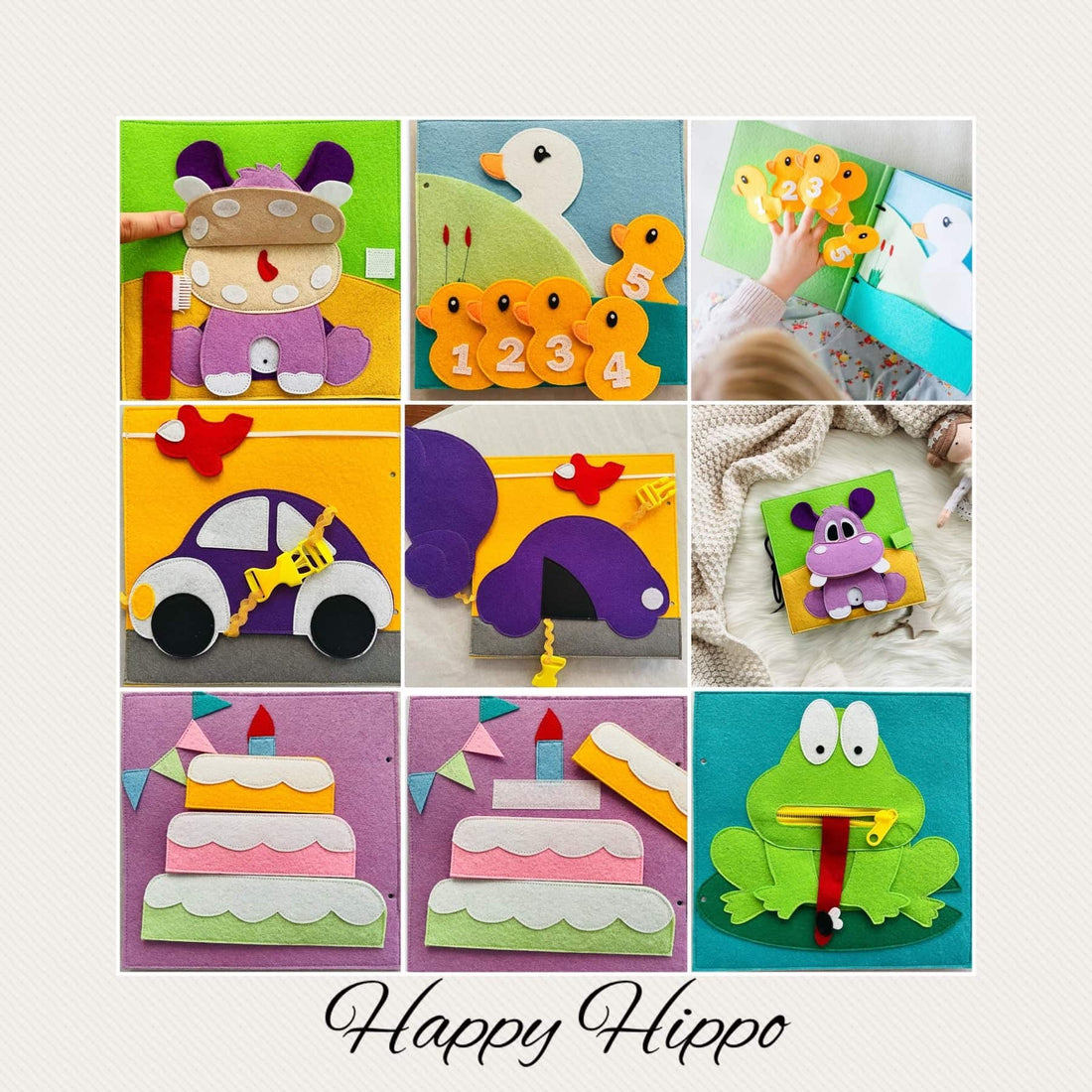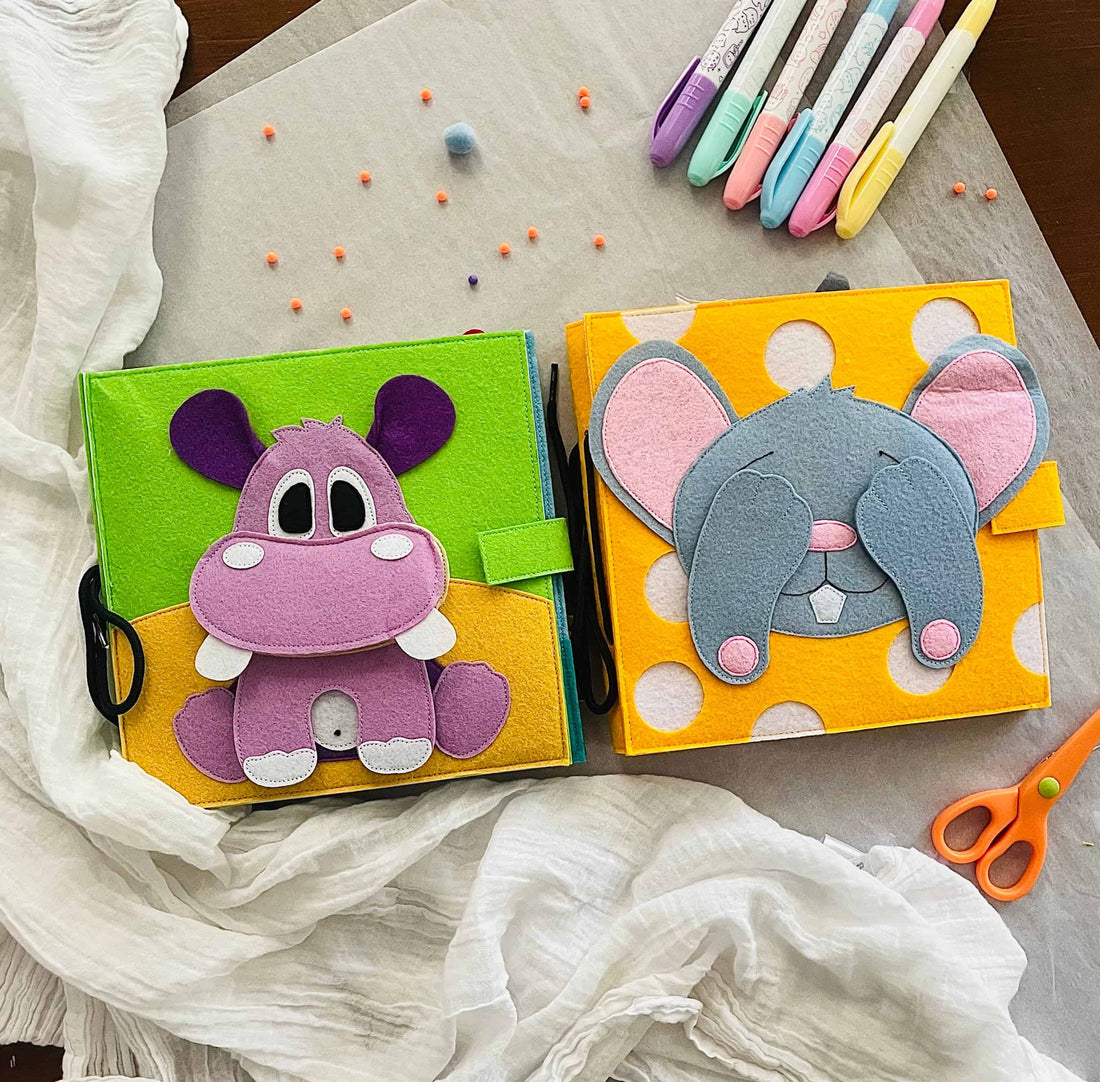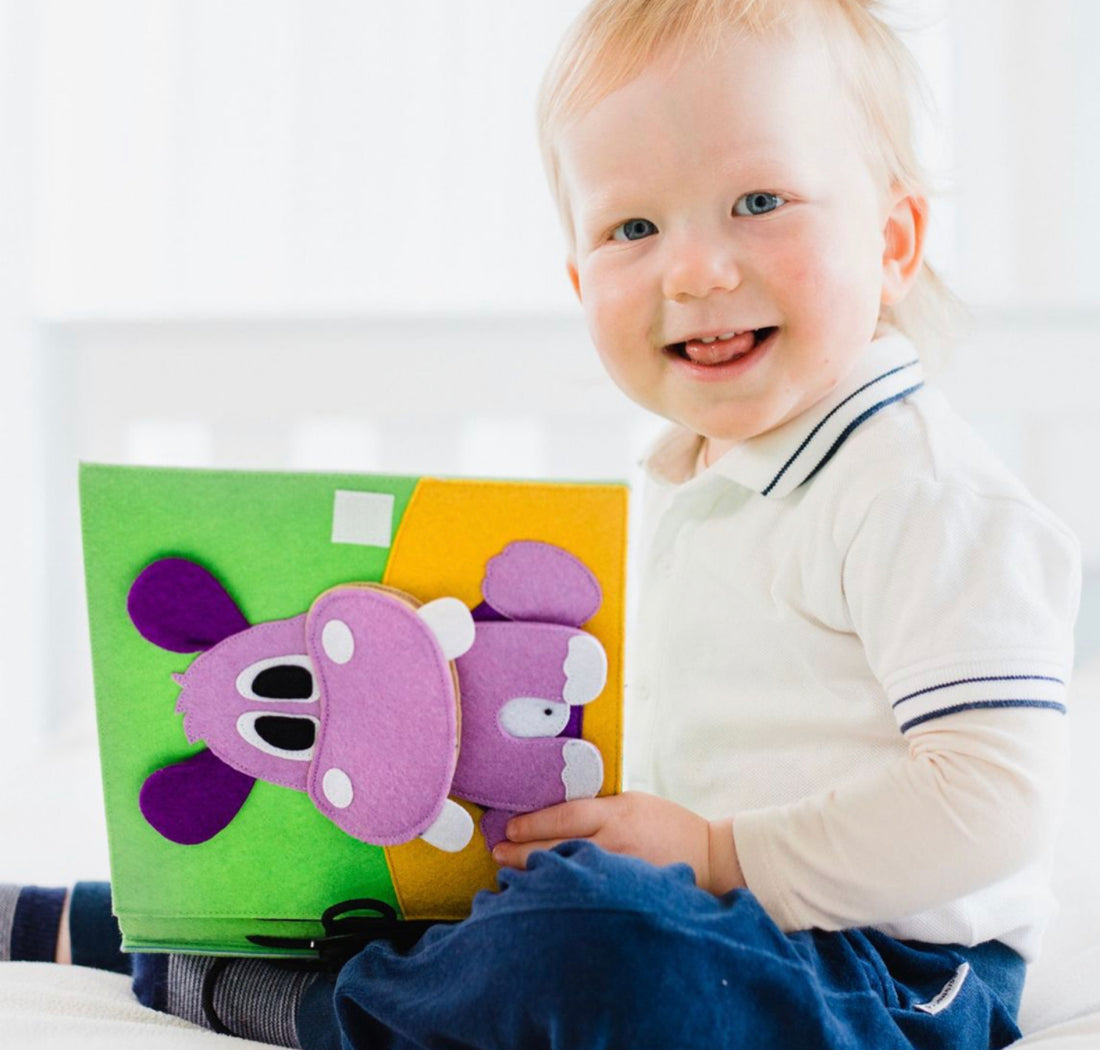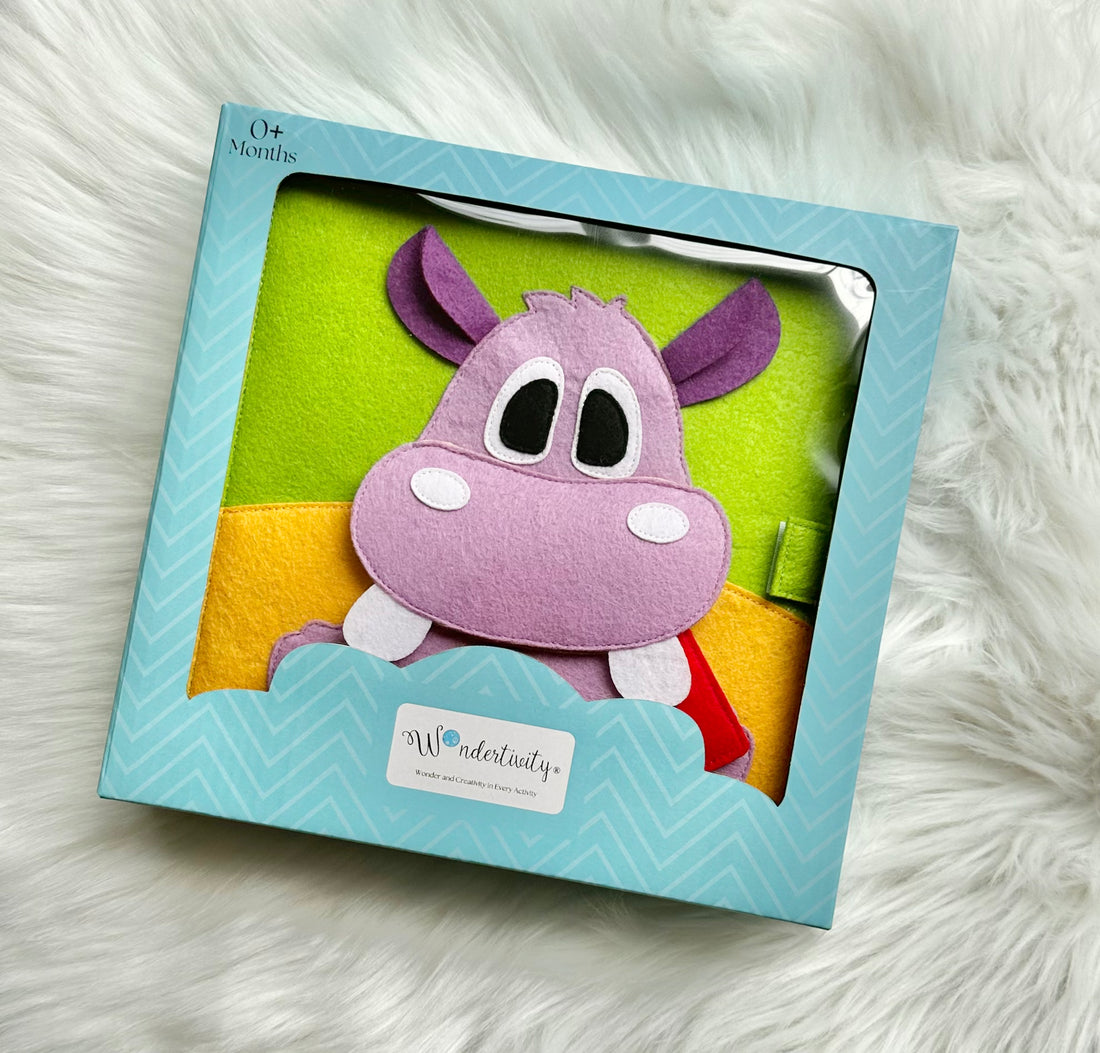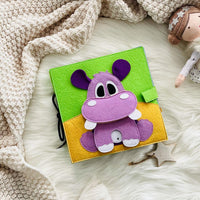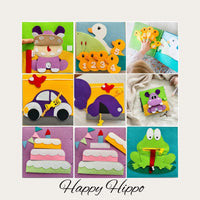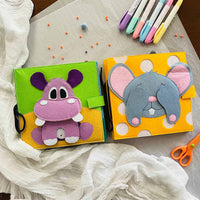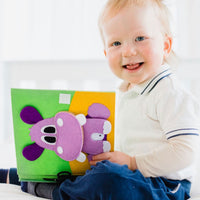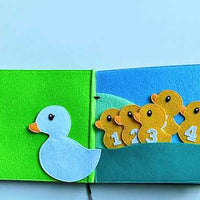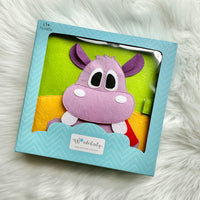 This adorable Happy Hippo toddler book is sure to become your little one's favourite!

It features an interactive front cover, buckle, zipper, finger puppets, velcro puzzle, and numbers up to five. Plus, kids can't get enough of the classic hit song, Five Little Ducks!
This book is designed with an extra layer of felt for maximum durability and there are no small pieces to worry about. Get it along with the Mighty Mouse baby book in the Baby and Toddler book set for even more fun!
Happy Hippo age guide: 9 months to 2.5 years

Size: 20 x 20cm
AMAZING
What an amazing idea to keep toddlers happy at a restaurant or even appointments you have to bring bub along to without having to get out the phone or tablet! This will be my go to gift for little ones! 10/10 recommend
Great first birthday present
I brought the Happy hippo for my 11pm the old for her 1st birthday. She absolutely loves her felt book. The duck page keeps her entertained for ages and it's gorgeous to see her get creative and use her imagination already.
It's a hit!
My grandson is loving this book. He's pretty young for it, but is loving gently discovering the possibilities with each page and I'm sure it's going to be a hit for a long time to come.
Happy customer
I bought this book for my granddaughter and it arrived straight away. This book is for her 1st birthday , loved that the last page was a birthday cake with one candle on it. I hadn't noticed this when purchasing, just right. Quality and service was more than expected. I am now going online to purchase another.
So worth it!
The wondertivity books are worth the money. My daughters both have love the books at age 1 and 4 and both get so much out of them. It really grows with them. The quality is so good and the attention to detail is amazing.