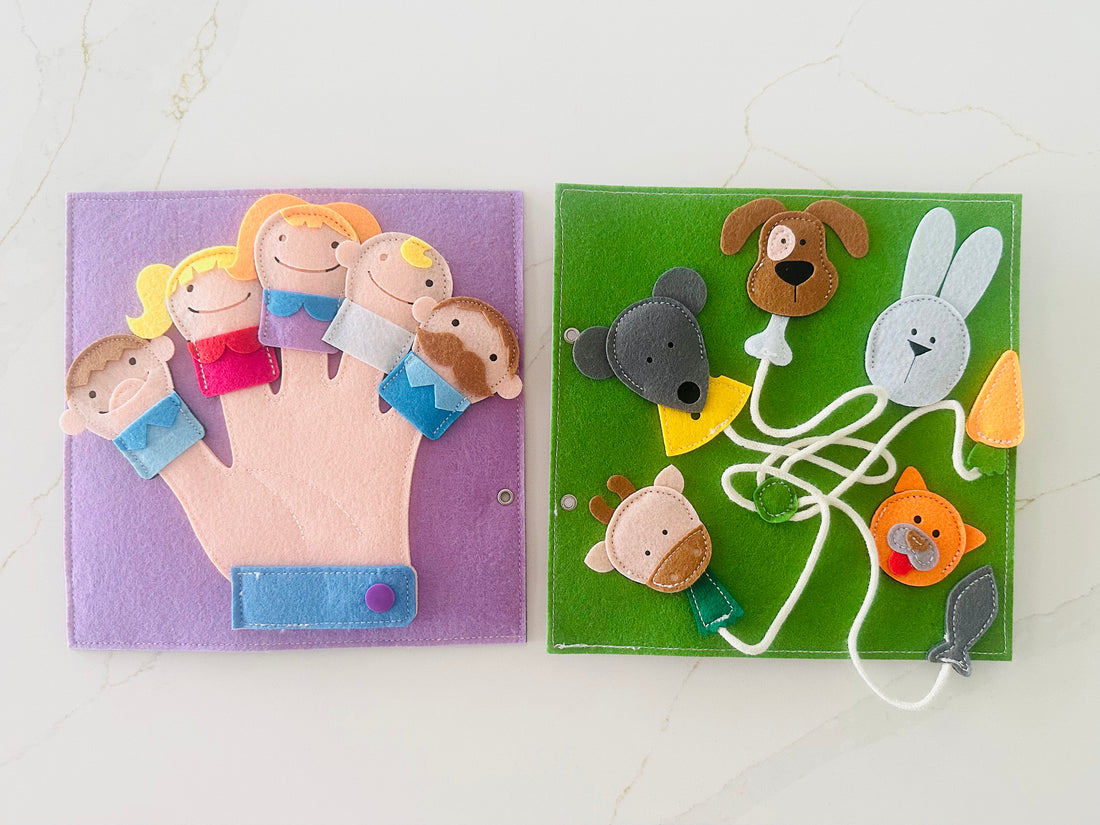 Feed the Animals and Finger Family pages
"Feed the Animals" and "Finger Family" pages are available as part of the 12 Page Busy Bear book.
The goal of Feed the Animals is to match the animal to their favourite food by inserting the food into their mouths. Great for introducing children to farm animals and their favourite foods and opening up discussion around animals, caring for animals and food. 
The Finger Family page is a great page for singing and acting out the Finger Family song, imaginary play with finger puppets and for discussion around members of the family and identifying family members. 

These two pages are sewn back to back.