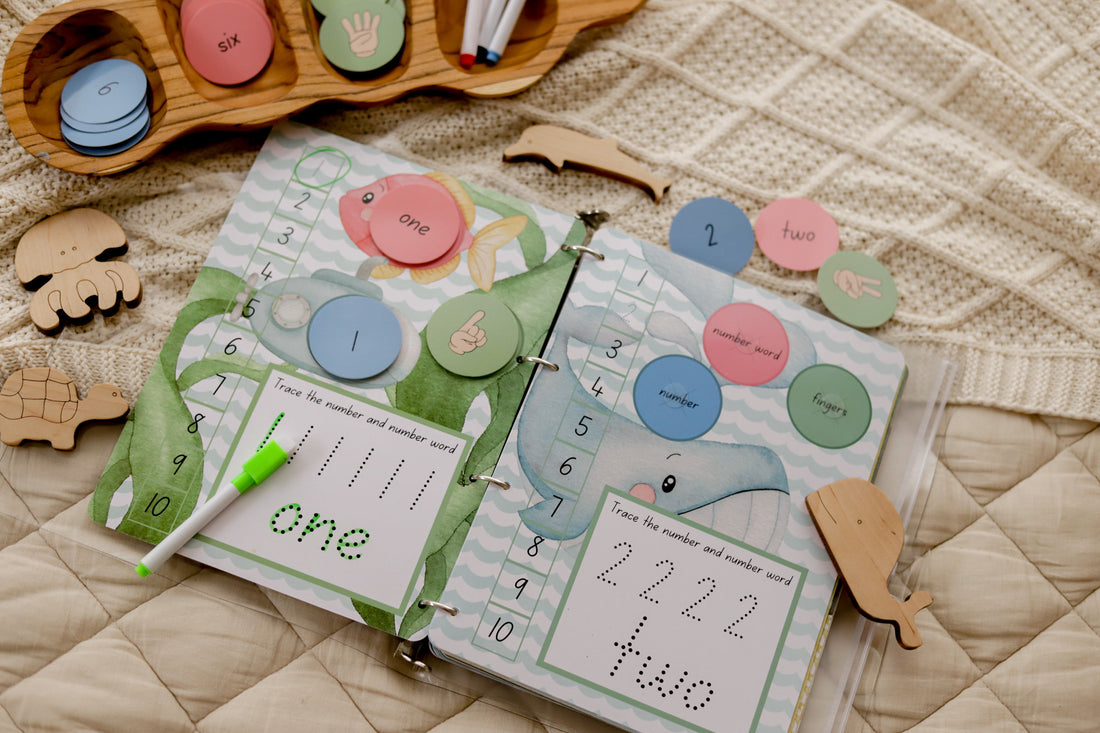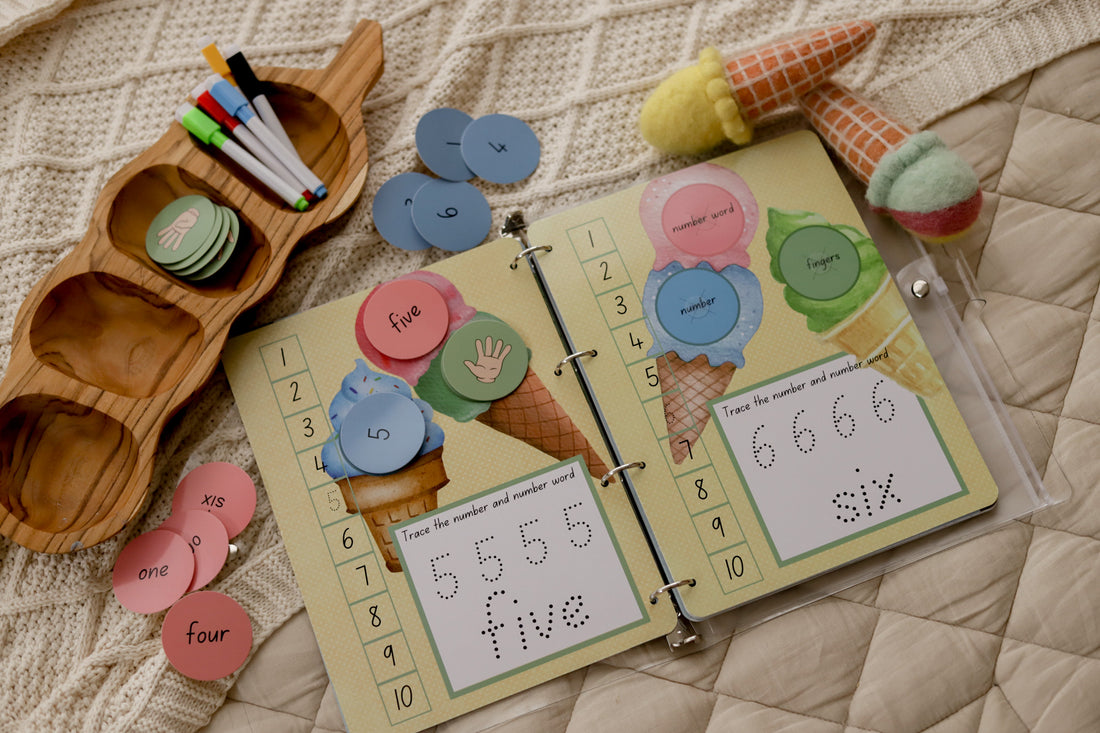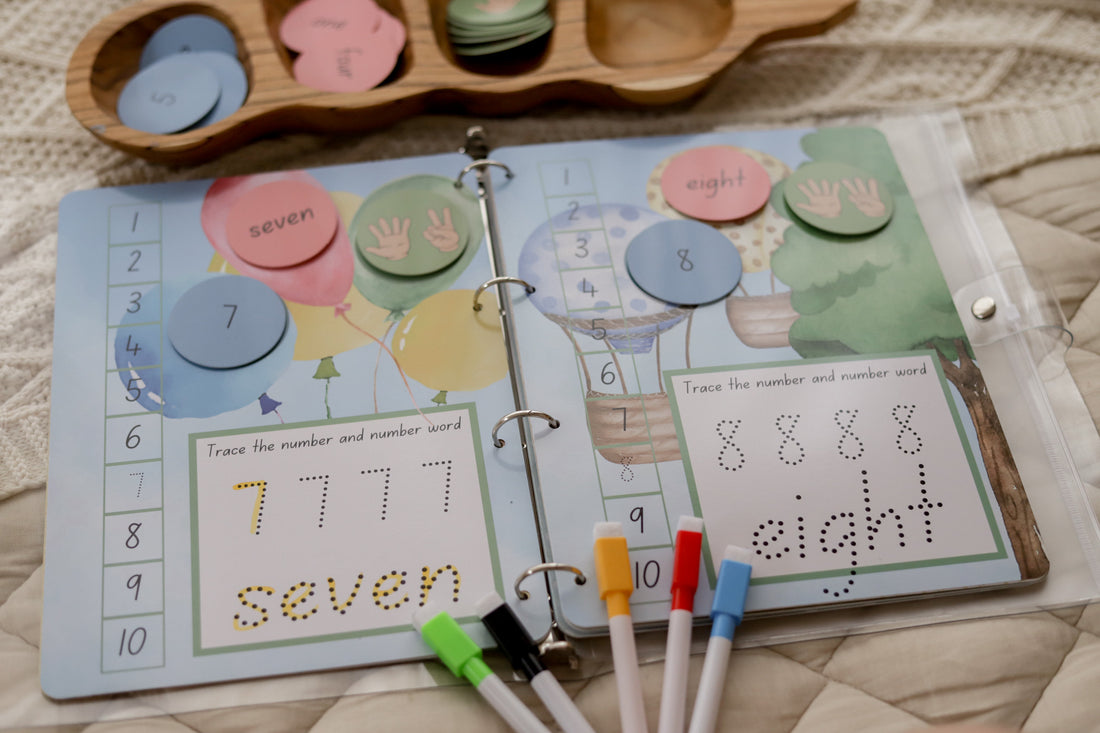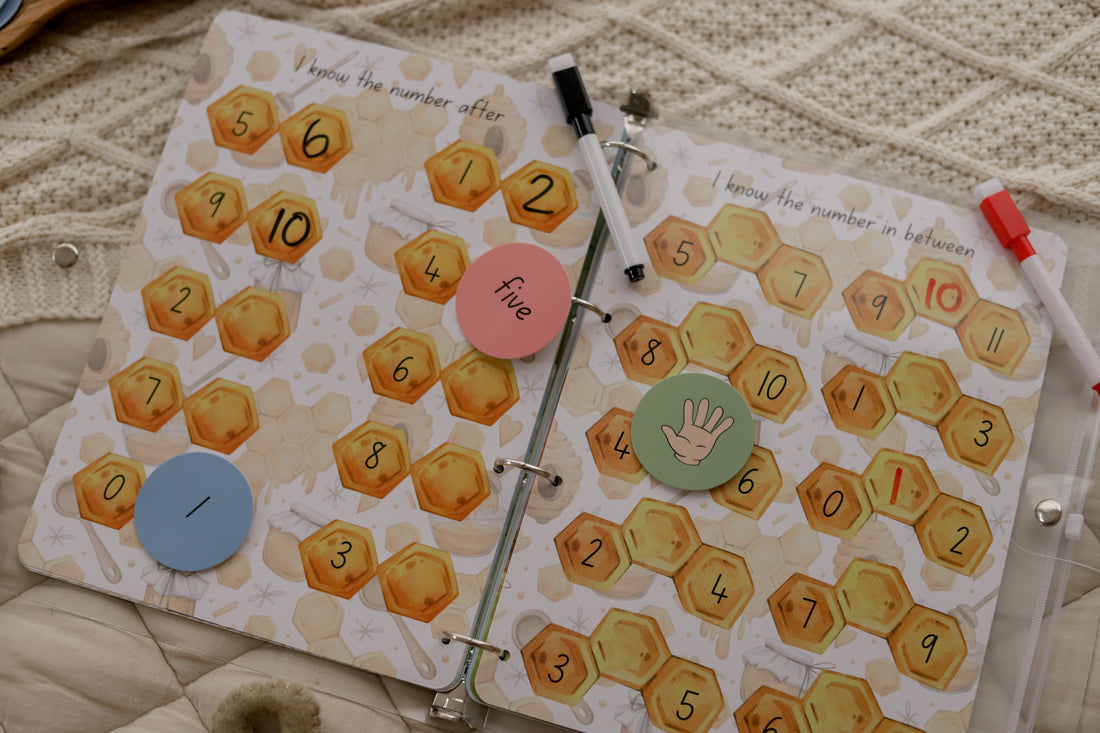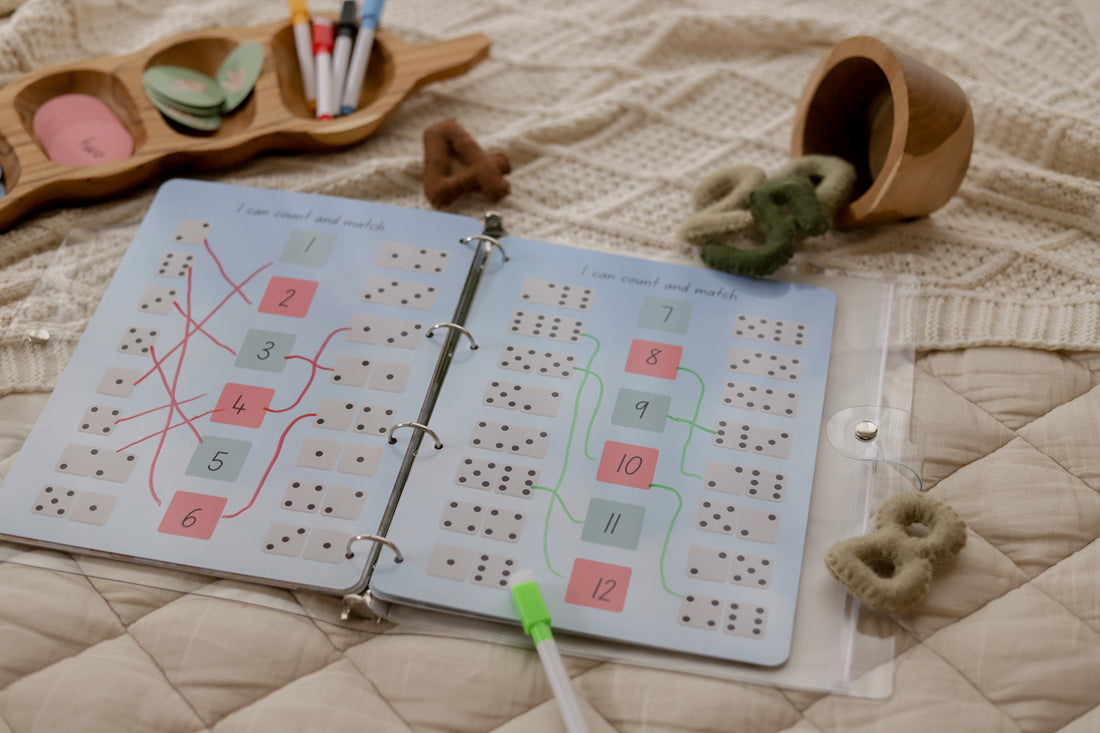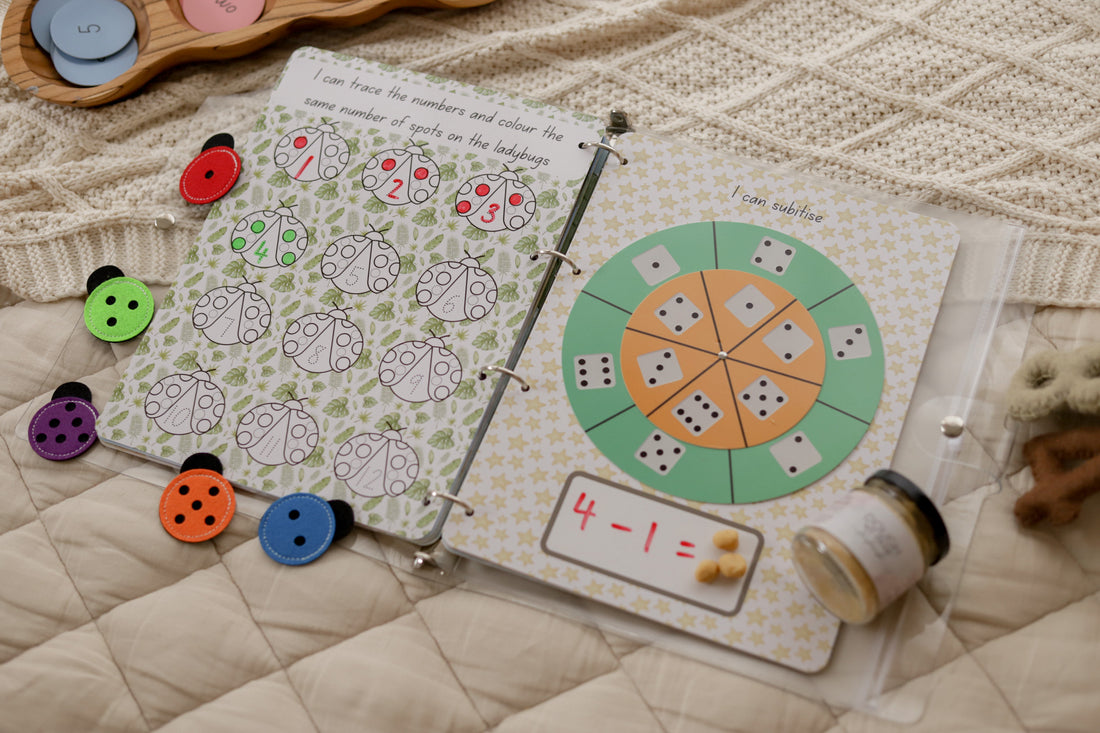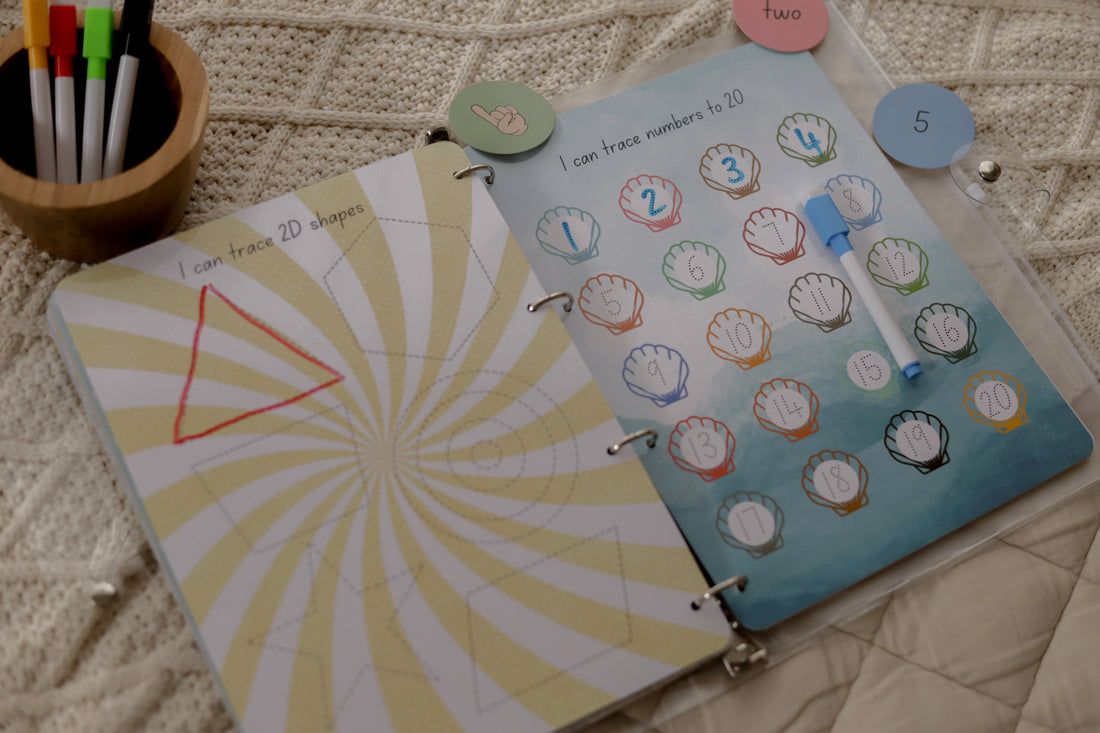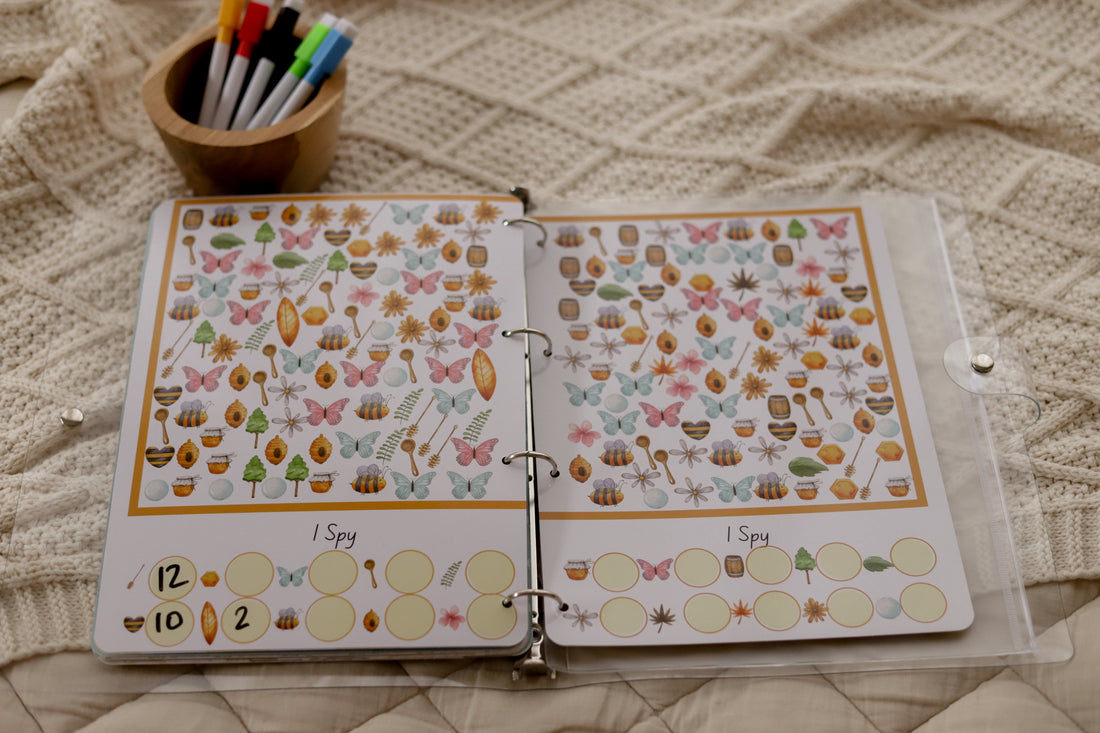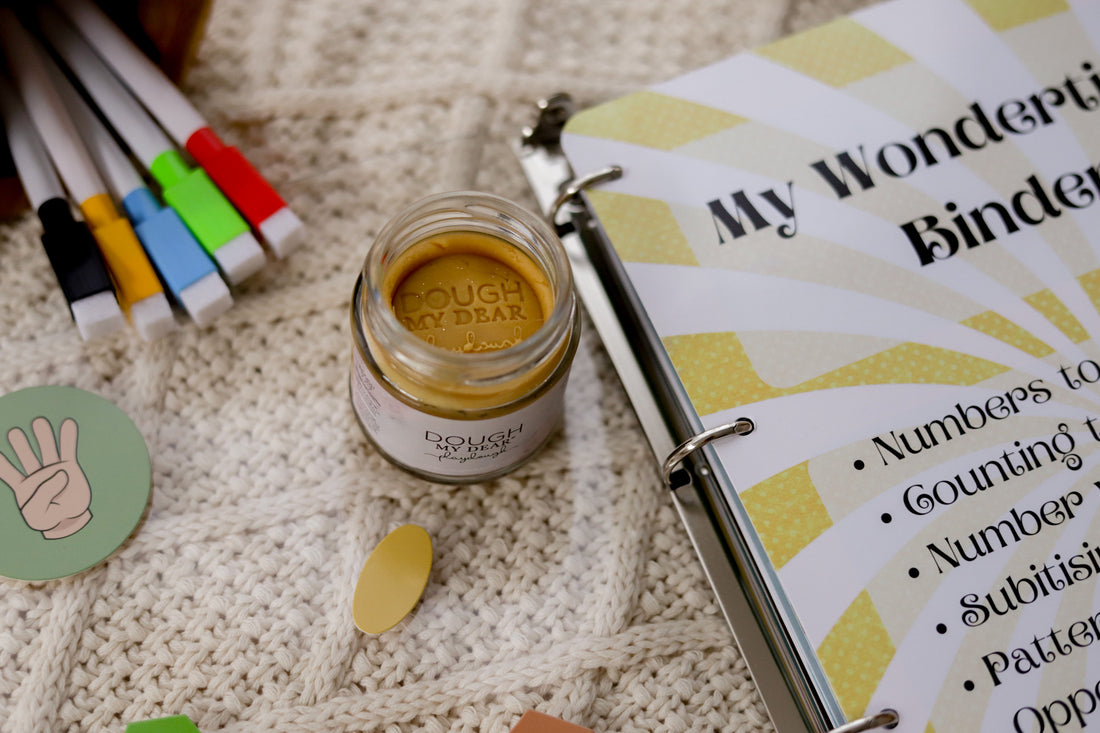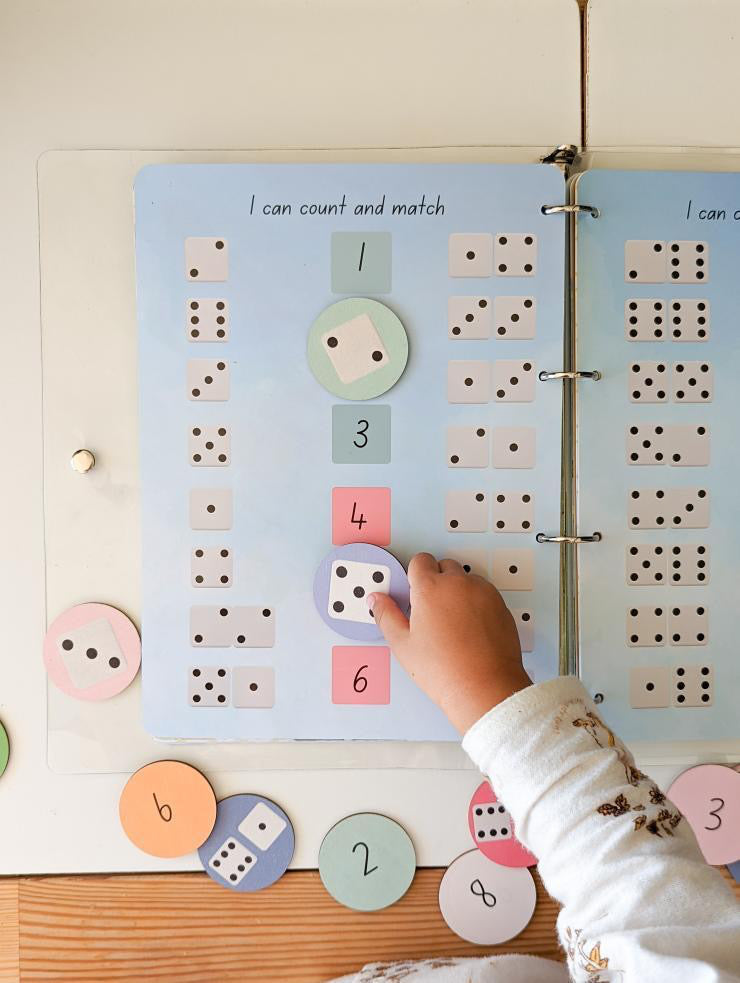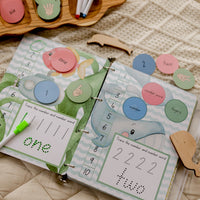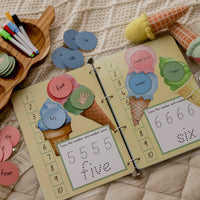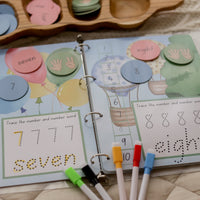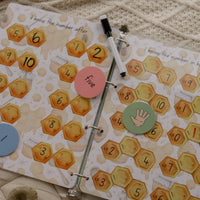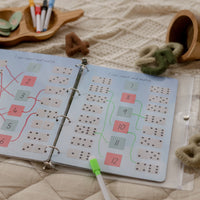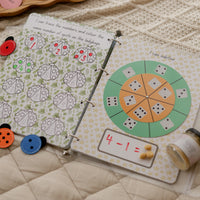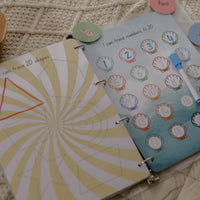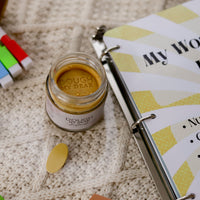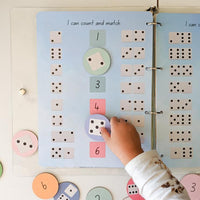 Wondertivity Yellow Learning Binder
The Wondertivity Yellow Learning Binder is 30 pages of fun, brightly coloured, themed pages designed to build on concepts introduced in the Wondertivity Red Binder.
Each fully assembled binder comes with: 

5 multicoloured markers
A4 zip lock sleeve for storage
A set of number, number words and counting cards
Farm Number Puzzle cards
Hat Colour Matching cards
Shapes cards
These cards may be used for various activities throughout the binder.
Like the Wondertivity Red Learning Binder, activities in this binder range in difficulty. There are some activities for developing confidence as well as more difficult activities that introduce new concepts and provide an element of challenge. For younger children, start with a few pages then add additional pages to the binder as your child masters each skill.
As an extension activity and to make learning even fun, pair the Wondertivity Yellow Learning Binder with our scented play dough for an added sensory element.
Product photography by Kate from KBergs Photography.

Suitable for children aged 3 to 7 years.
Product contains small parts that are securely attached however please continue to closely supervise children under the age of 3.
Absolutely adored!
We absolutely love our binder! Such a wonderful way to introduce learning in a fun and exciting way! Me and my almost 4 old absolutely love connecting and learning together!
love the combination of creativity and learning
Absolutely loving it.
My five-year-old has a cute fascination with doing "homework"; he finds tracing, colouring, writing, matching, circling very calming and enjoyable. I knew from the start that this Yellow Learning Binder from Wondertivity would interest him greatly, but what I didn't expect was HOW MUCH he loves doing the activities! He sat through over an hour in ONE go, patiently completing one task after another with such joyful delight! "BEST homework ever!", he called this 🤣.
Why I love ❤️ this learning binder: (1) This lovely set consists of 30 beautifully illustrated and designed pages, full of FUN, FUN, FUN and more FUN! I love the careful and creative thoughts put into the pages - interactive, engaging, and educational, all in one amazing binder! I love the removable and stick-able numbers, words and counting fingers, accompanying the number-tracing activity from 1 to 10. I love the little test of "which number comes next" and "which comes in between"; I love the clever farm-themed puzzle that incorporates the element of number sequencing. We had loads of exciting moments doing addition, drawing lines, and colouring-in. My personal favourite is the colour-matching pages with super adorable monkeys and fuzzy beanies accessorised with pom pom at the top. I also love the pattern creation, shape recognition, dot-to-dot connecting, and I-spy pages with heartwarming objects like butterflies, honey pots, dippers, bee hives etc. They are AMAZING!
(2) I love that the binder is reusable. The pages are durable, thick, glossy, and wipe-able. The set comes with 5 multicoloured pens, neatly stored in a zip-locked sleeve pocket attached to the binder. The removable pieces with Velcro dots can be detached and re-attached numerous times. (3) I love the smart collaboration with "dough my dear" - the play dough is such a cool sensory addition to the fantastic binder. We can stick the dough onto the pages, squeeze them like pancake, and create different shapes and sizes out of the gorgeously scented, luxuriously crafted dough.
Seriously, learning doesn't have to be boring! Thank you Wondertivity , this book is WONDERFUL!!!
Absolutely amazing!
We are obsessed with our Yellow Binder! The illustrations are outstanding, the activities are engaging, fun and educational. We are very impressed with the quality, and fast shipping too. Highly recommend shopping at Wondertivity!